PolarCam Sdk
Software Development Kit for custom PolarCam image analysis.
A suite of tools help you acquire and analyze output from 4D PolarCam Micropolarizer Cameras.
PolarCam Snapshot Micropolarizer Cameras capture images of multiple polarized angles from each video frame, enabling a range of image enhancement techniques and polarimetric measurements. 
The PolarCam Software Development Kit (SDK) is intended to assist you in accessing information from PolarCam cameras for analysis and further manipulation.
The Software Development Kit (SDK) includes:
installers for cameras and hardware drivers
DLLs for your application, in C
a LabVIEW wrapper for the C DLLs, for LabVIEW applications
source code with examples
a comprehensive user manual in PDF format.
All dll's were compiled for Windows 64 bit using Visual Studio 2013.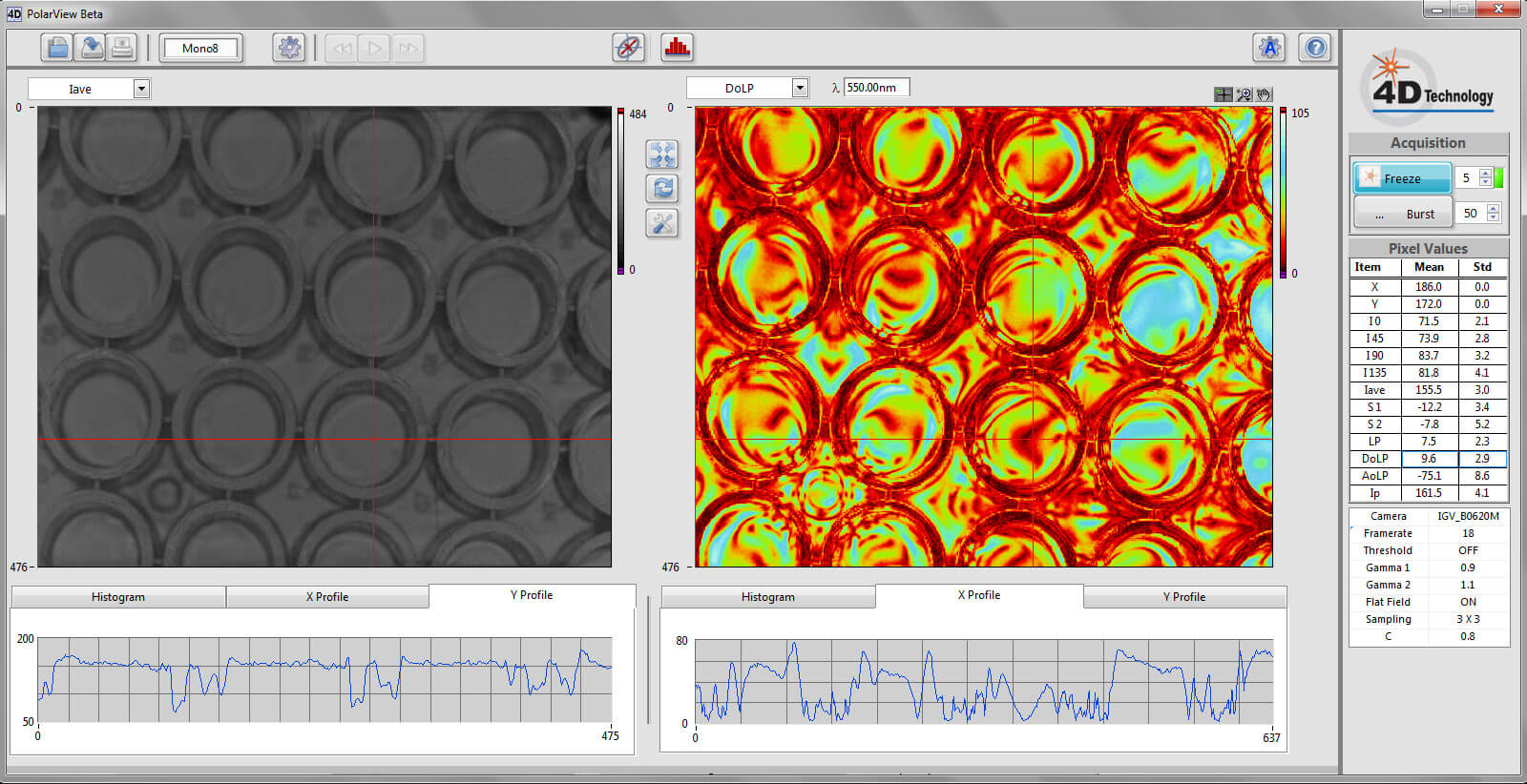 This PolarView screen capture shows stress in well plates. The left image shows Average Intensity; the right image shows the Degree of Linear Polarization (DoLP).
Location
3280 E Hemisphere Loop, Ste 146
Tucson, AZ 85706
Email
4Dinfo@ontoinnovation.com
Office Hours (Arizona Time)
Mon: 8am – 5pm
Tue: 8am – 5pm
Wed: 8am – 5pm
Thur: 8am – 5pm
Fri: 8am – 5pm
Sat: Closed
Sun: Closed