During design and manufacturing, optical systems and lenses are toleranced and tested to ensure the smallest possible performance error. Traditionally, the shape of each lens surface is specified, with the homogeneity of the bulk material assessed earlier in the manufacturing chain.
 Lens designs, however, are based on transmission characteristics such as spot size and wavefront error. Measuring the individual surface is not a reasonable facsimile of a performance measurement for the mounted lens.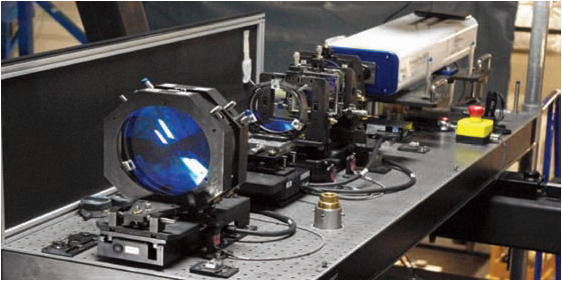 Surface errors, refractive index inhomogeneity, mounting stress and, on larger optics, gravitational force will all contribute to the overall Transmitted Wavefront Error (TWE).  TWE degrades image quality and leads to losses in performance. By placing tolerance on TWE and testing throughout production manufacturers can reduce risk in optical designs and improve performance.
4D AccuFiz compact laser interferometers and PhaseCam Twyman-Green dynamic interferometers accurately measure transmitted wavefront error in flat and focal optics. A wide range of test wavelengths, aperture sizes and accessories accommodate a vast array of optics.
Added Technical Resources
Measuring Transmitted Wavefront Error
A new technique for vibration-insensitive measurement of transmitted wavefront error (TWE) improves repeatability by more than 7X.
Setting the Wedge Factor Tech Note
The Wedge Factor scales results to account for the geometry of an optical test setup. This tech note explains how to set the parameter for measuring wavefront error and surface height in common configurations.
Products for Transmitted Wavefront Error Measurement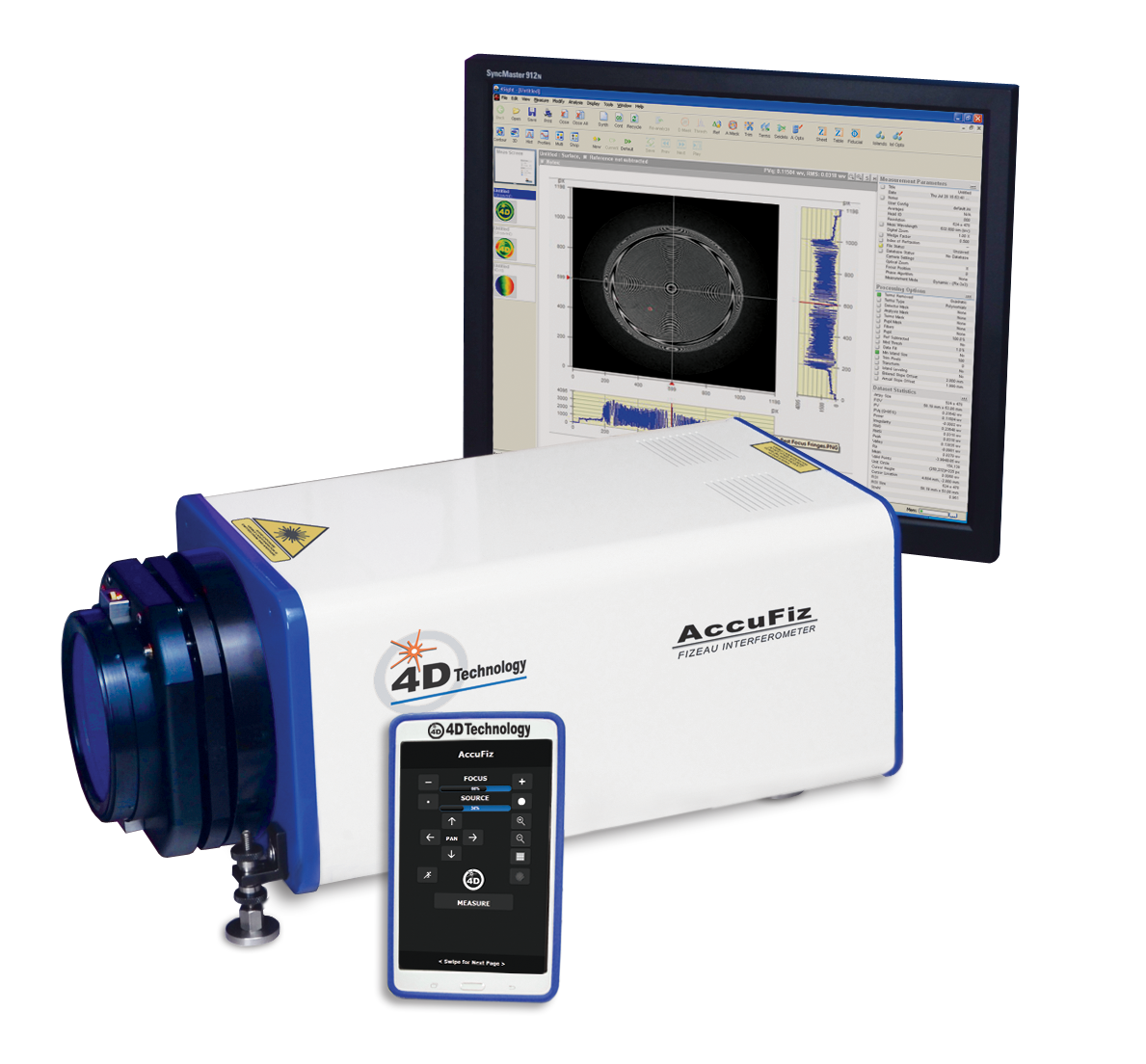 AccuFiz
Excels at fast, repeatable measurement of transmitted wavefront error of flat and wedged optics.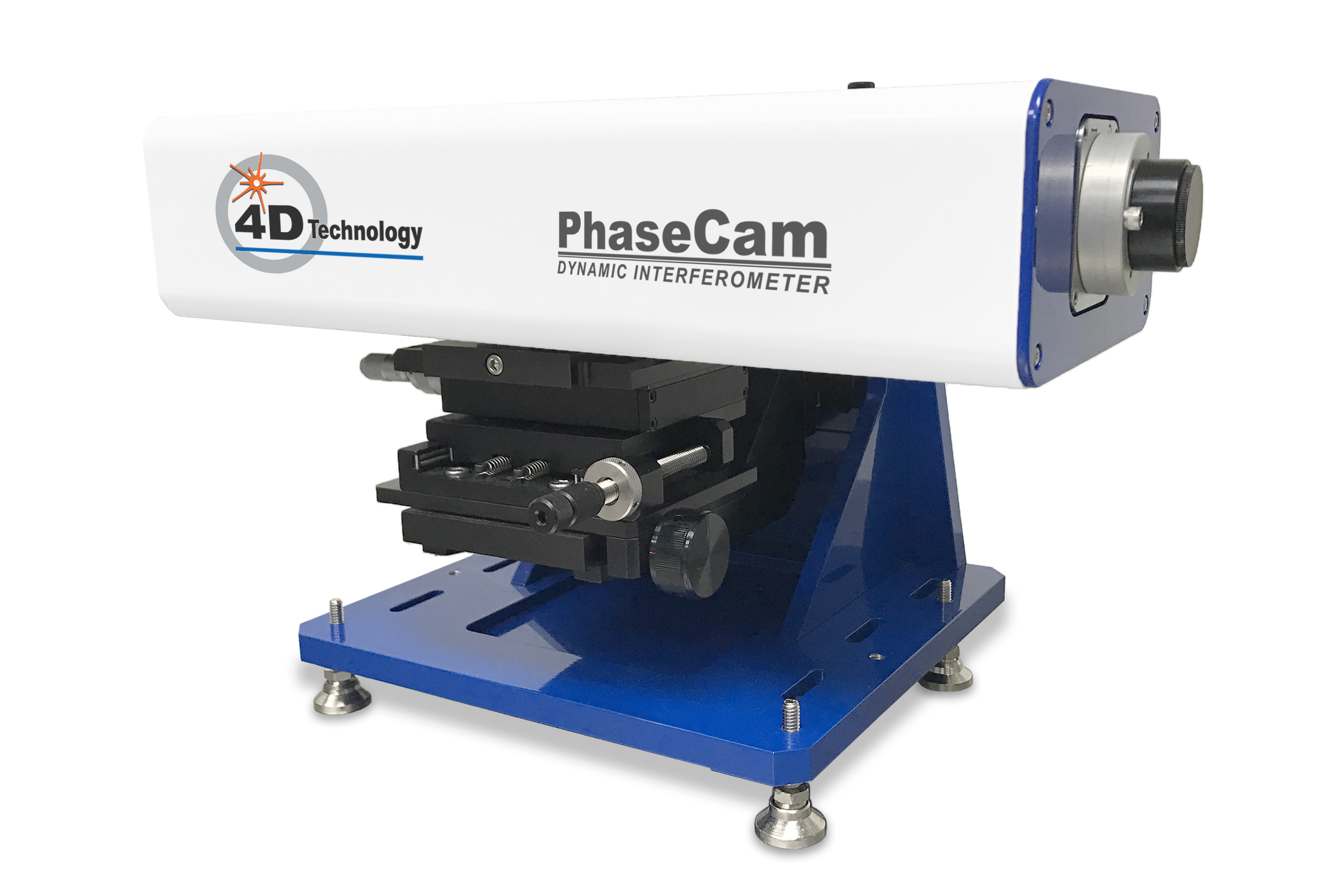 PhaseCam
PhaseCam dynamic Twyman-Green laser interferometers provide high resolution measurements despite vibration and air turbulence.
Location
3280 E Hemisphere Loop, Ste 146
Tucson, AZ 85706
Email
4Dinfo@ontoinnovation.com
Office Hours (Arizona Time)
Mon: 8am – 5pm
Tue: 8am – 5pm
Wed: 8am – 5pm
Thur: 8am – 5pm
Fri: 8am – 5pm
Sat: Closed
Sun: Closed