Plastics come in so many different forms: transparent, translucent or opaque, color ranges from brightest white to dullest black. And finishes are polished to a matte texture, or a shiny but structured surface, or completely  burred and chaotic.
4D InSpec's ability to measure is largely independent of finish and color. Shiny surfaces, especially curved ones, tend to produce points of data dropout in a measurement, but there are simple steps to minimize them or make them inconsequential, explained in our support documentation.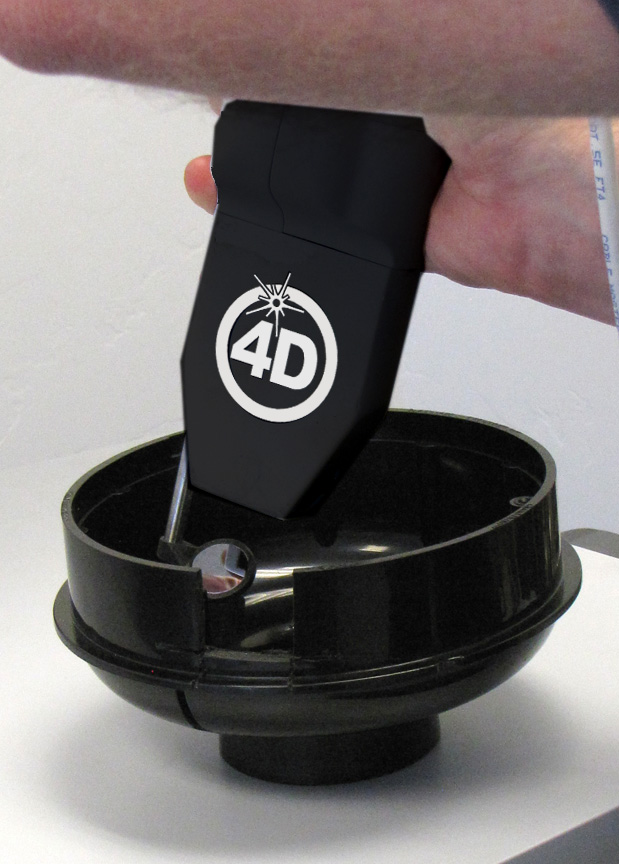 In many cases, plastics will measure in a very direct way: position the optical head in the focus zone slightly away from the surface, and click the measurement button on the gauge or on the touchscreen. But some features, such as interior walls and curves may require a fold mirror –an accessory kit can be purchased with the gauge– to let you get a good angle in a tight location.
In the photo above, the fold mirror accessory is visible.
Added Technical Resources
Measuring Curved Surfaces With 4D InSpec
Learn why curved surfaces present a special challenge, and how to overcome them when making your measurements. 
Measuring Transparent or Shiny Surfaces with 4D InSpec
Learn why transparent and shiny surfaces present a special challenge, and how to make good measurements with 4D InSpec. 
Learn more about the products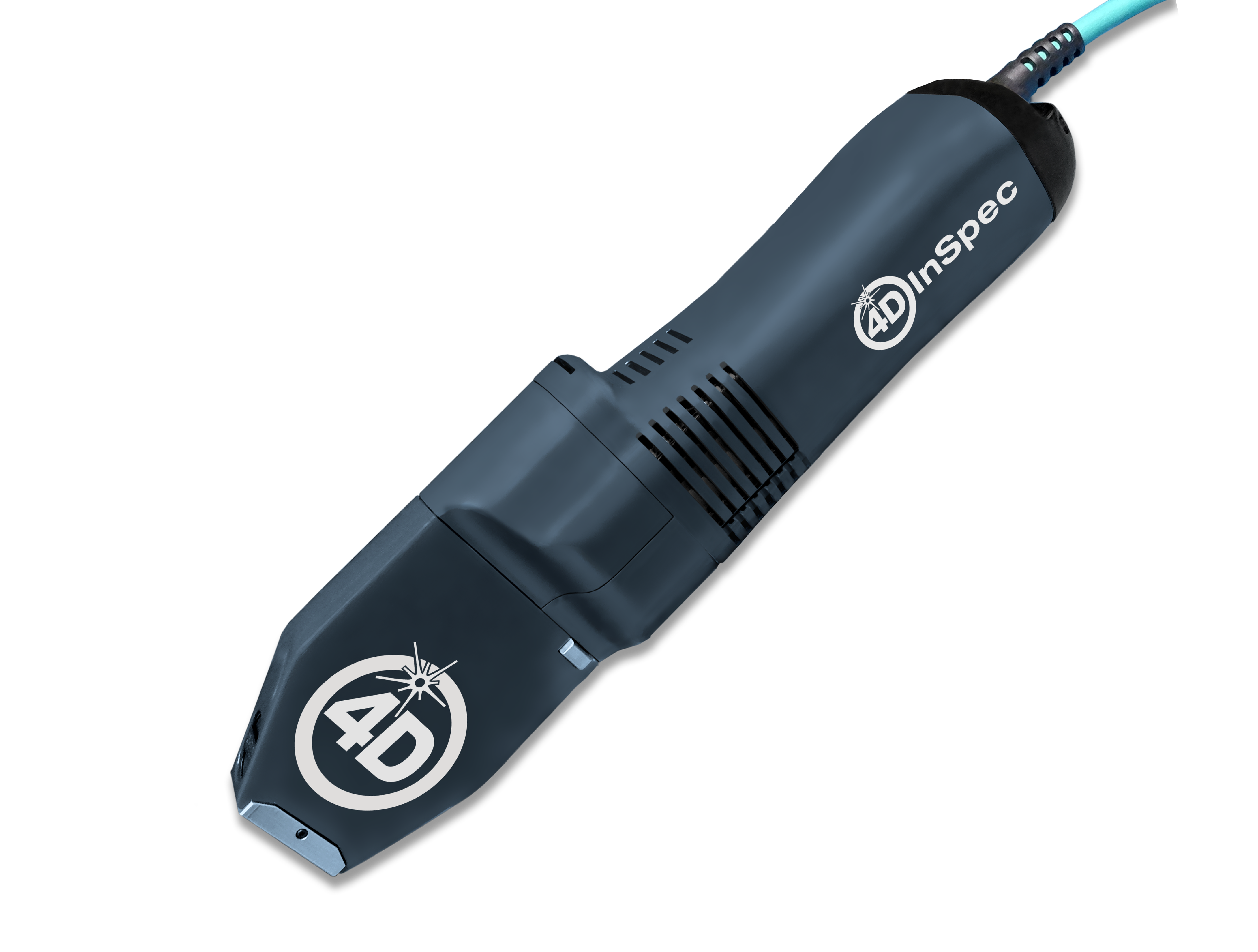 4D InSpec
4D InSpec provides non-contact measurement of surface features and defects, on the factory floor, in machine shops and in field service applications.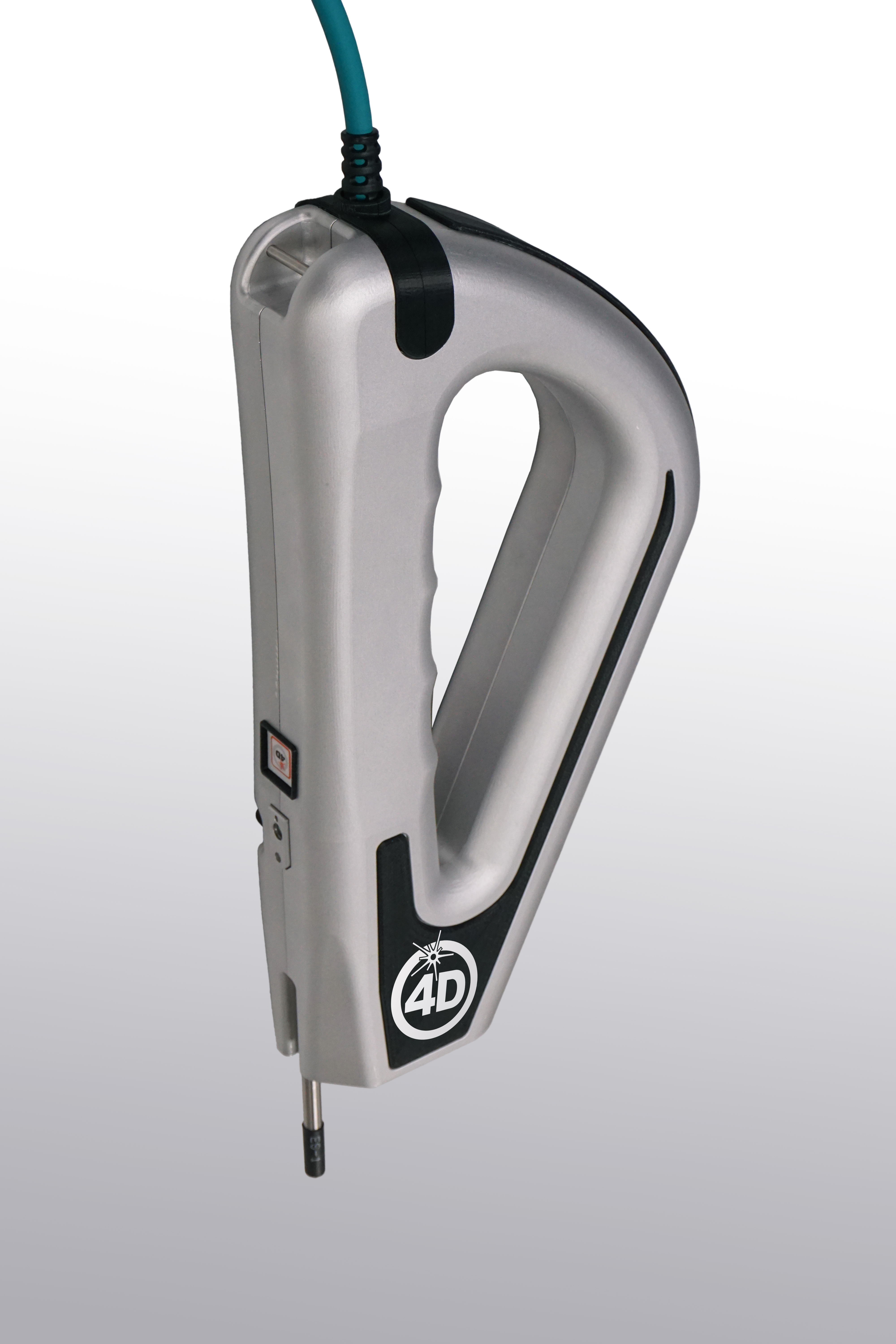 4D InSpec XL
A handheld defect inspection gauge that works like 4D InSpec standard, but with a larger field of view, to measure wider and deeper features.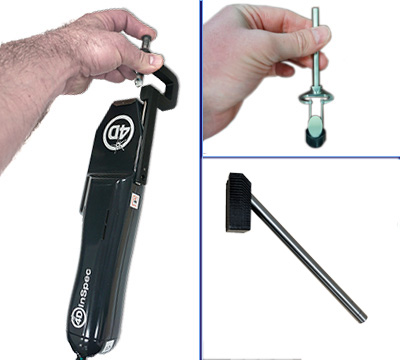 InSpec Accessories
Accessories for improving portability, ease of use, or for accessing hard to reach measurements like sidewalls and through-holes.
Location
3280 E Hemisphere Loop, Ste 146
Tucson, AZ 85706
Email
4Dinfo@ontoinnovation.com
Office Hours (Arizona Time)
Mon: 8am - 5pm
Tue: 8am - 5pm
Wed: 8am - 5pm
Thur: 8am - 5pm
Fri: 8am - 5pm
Sat: Closed
Sun: Closed