AccuFiz D
Measure thin, transparent optics without coating the surfaces.
A short coherence length source and Dynamic Interferometry let you isolate and measure the individual surfaces of transparent optics such as windows and domes. Measure remote cavities and optical thickness, even on thinner materials.
AccuFiz D Specs
| | |
| --- | --- |
| Configuration | On-axis Fizeau interferometer |
| Acquisition | Vibration-insensitive Dynamic Interferometry |
| Source | External Short coherence (~200µm) source |
| Wavelength | 636 nm |
| Camera | 4MP, 12-bit |
| Controls | Remote control focus, zoom, pan, extended source size, measurement |
| Zoom | Continuous 1–10X  with pan, calibrated at all zoom settings |
| Software | 4Sight™ Focus included |
| Size | Small, 51.4 cm (20.2 in) long |
| Aperture | 100 mm (4 in); optional to 800 mm (24 in) |
Measuring thin, transparent optics is an extremely challenging application. Reflections from the two, close surfaces create a complex fringe pattern that is difficult or impossible to measure.
The AccuFiz D Short Coherence Dynamic Fizeau interferometer provides high accuracy measurement of flat and curved transparent optics. Its short coherence length source means you can measure plane-parallel surfaces <0.2 mm apart without the need for coating to eliminate unwanted fringes. A fast, automated internal system lets you quickly scan to locate and isolate each surface.
The short coherence source, fully on-axis optical design, and 4D's patented Dynamic Interferometry, combine to let you isolate and measure the individual surfaces in complex optical systems. Perform remote cavity and solid cavity tests—even measure into environmental and vacuum chambers.
The AccuFiz D eliminates the need for slow, vibration-sensitive phase shifting. Its patented, single camera, high-speed phase sensor makes a complete wavefront measurement in as little as 150 microseconds. Because acquisition time is so short, the system can be used under almost any conditions, even for measuring moving parts, without vibration isolation.
The AccuFiz D features a completely on-axis design, meaning the reference and test beams follow nominally identical paths through the instrument's imaging optics. As a result, aberrations and thickness variations in the system's internal optics cancel out. The result: highly accurate measurements, even on non-spherical domes and other curved surfaces.
Shop-wide versatility
The dynamic AccuFiz D is insensitive to vibration, so it can operate in environments where other instruments simply cannot. Use the AccuFiz D right on the shop floor to measure:
Windows, thin glass, sapphire wafers
Domes and other curved, transparent components
Flats, spheres, prisms
Polished semiconductor components
Remote cavities
Solid cavities
Optical thickness
Transmission of components and systems
Moving parts
parts in vacuum and environmental chambers
Large aperture options
The AccuFiz D is fully compatible with 4D large optics accessories. These beam expanders and mounts enable easy handling and measurement of large optics, with 12 in (300 mm), 18 in (450 mm) and 24 in (600 mm) and 32 in (800 mm) options. Kinematic mounting means you can use the interferometer with the accessories, remove it to use in stand-alone mode, then return it to the beam expander without realignment.
Introducing 4Sight Focus
The all-new 4Sight Focus analysis software—included with all 4D interferometers and optical profilers—provides blazing fast acquisition, rich visuals, and a wealth of analysis features.
Fast acquisition and analysis
Clean, configurable interface
Simple to learn
Deep analysis capabilities
Easy data output
Smart integration and automation.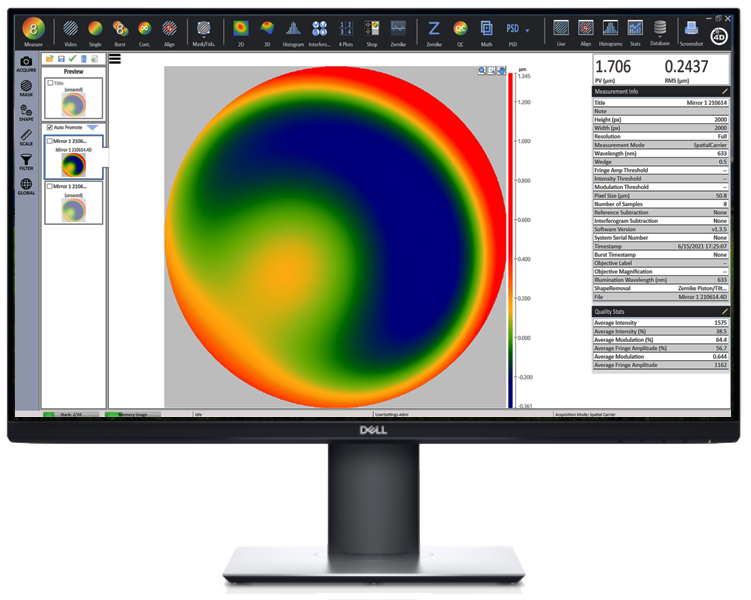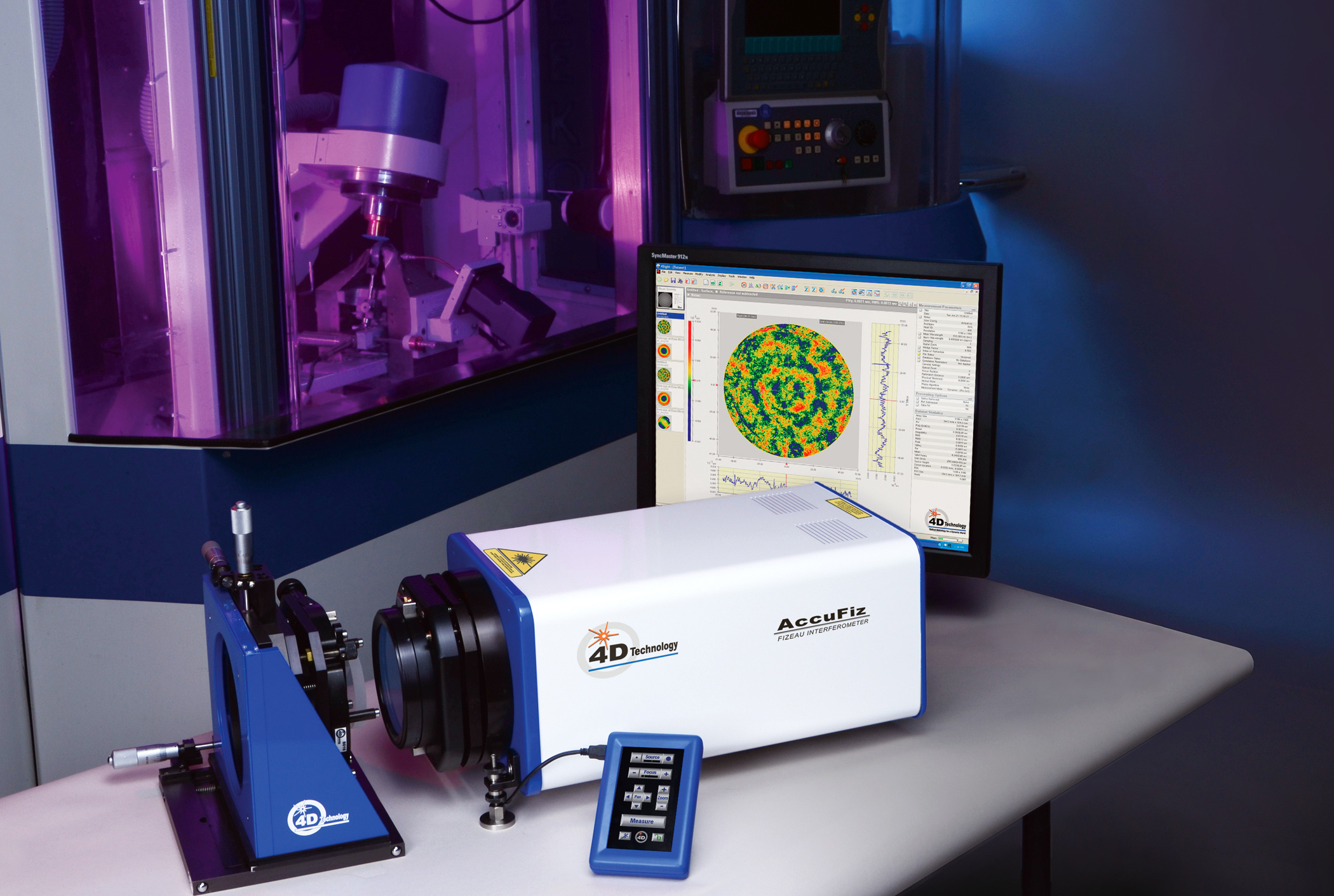 Fizeaus and optical production
AccuFiz Fizeaus are well suited to optics manufacturing.
Location
3280 E Hemisphere Loop, Ste 146
Tucson, AZ 85706
Email
4Dinfo@ontoinnovation.com
Office Hours (Arizona Time)
Mon: 8am - 5pm
Tue: 8am - 5pm
Wed: 8am - 5pm
Thur: 8am - 5pm
Fri: 8am - 5pm
Sat: Closed
Sun: Closed