Replicast or Repro rubber
A handheld, precise gauge like 4D InSpec provides you access and direct measurement of a great many locations you might have had to use a reproduction casting of. It saves both the time involved, and the cost of the materials—one of our customers reported using $250,000 worth of replica materials per year, far greater than the cost of a reusable solution like the 4D InSpec.
Nevertheless, there will be places, even with the smaller optical assembly of the standard unit, or the fold mirror accessories that let you get into sidewalls, where a replica cast is still the best solution.
The good news is, 4D InSpec can process measurements of rubber materials quite well, so you can obtain 3D measurements of the cast defect. This is superior to slicing a cast of a defect and using a shadowgraph, because there's no uncertainty about where to make the slice!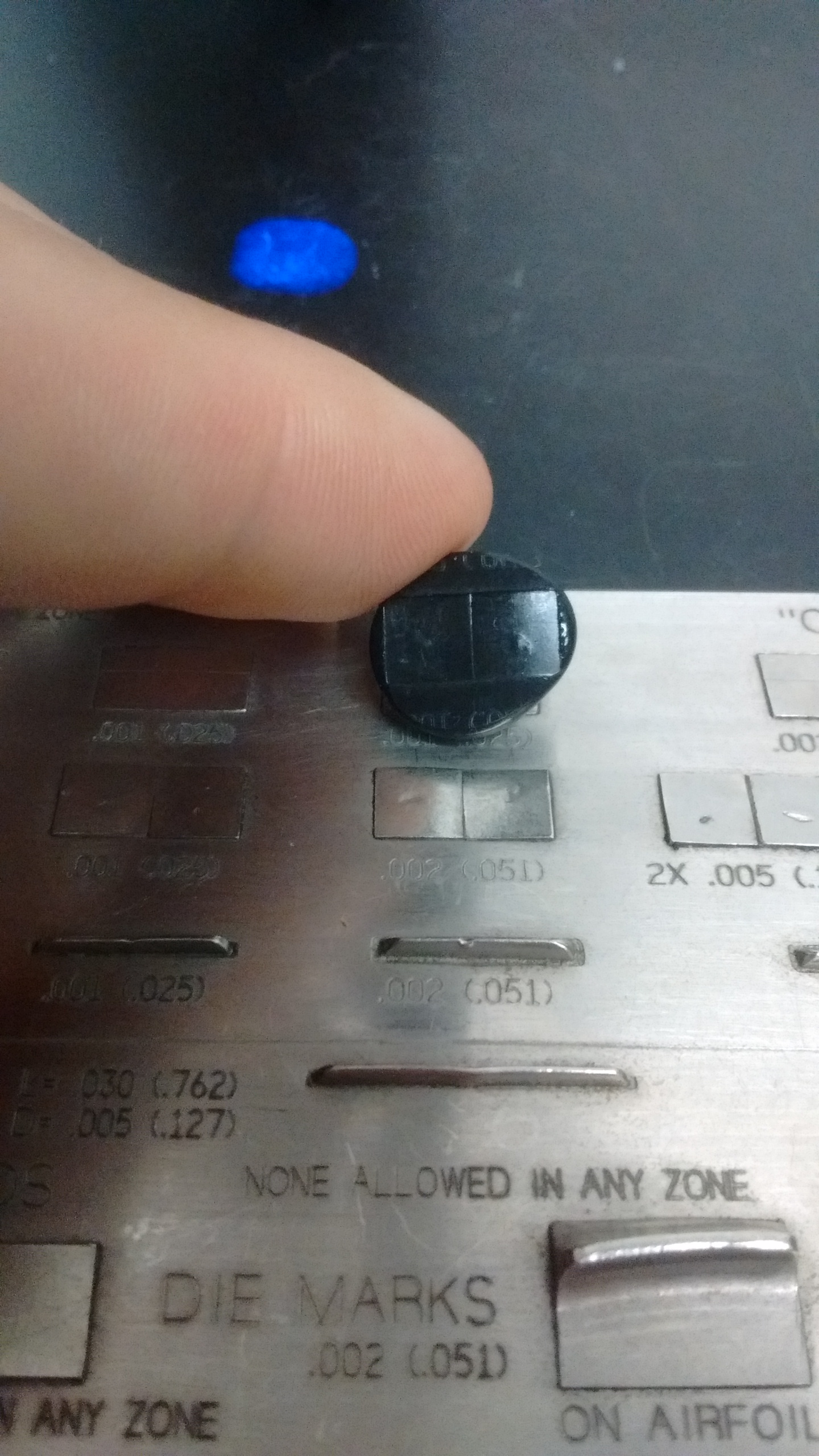 In the measurements below, you can see a scratch that has measured by 4D InSpec in the top image, and a replica of the scratch (inverted) in the lower image. The correlation between their dimensions is very strong—only 5 micrometers difference. It's especially useful that the Max Depth/Height measures that dimension along the full length of the scratch in the measured area, so as not to miss a small variation. This would not have been the case using a stylus or shadowgraph.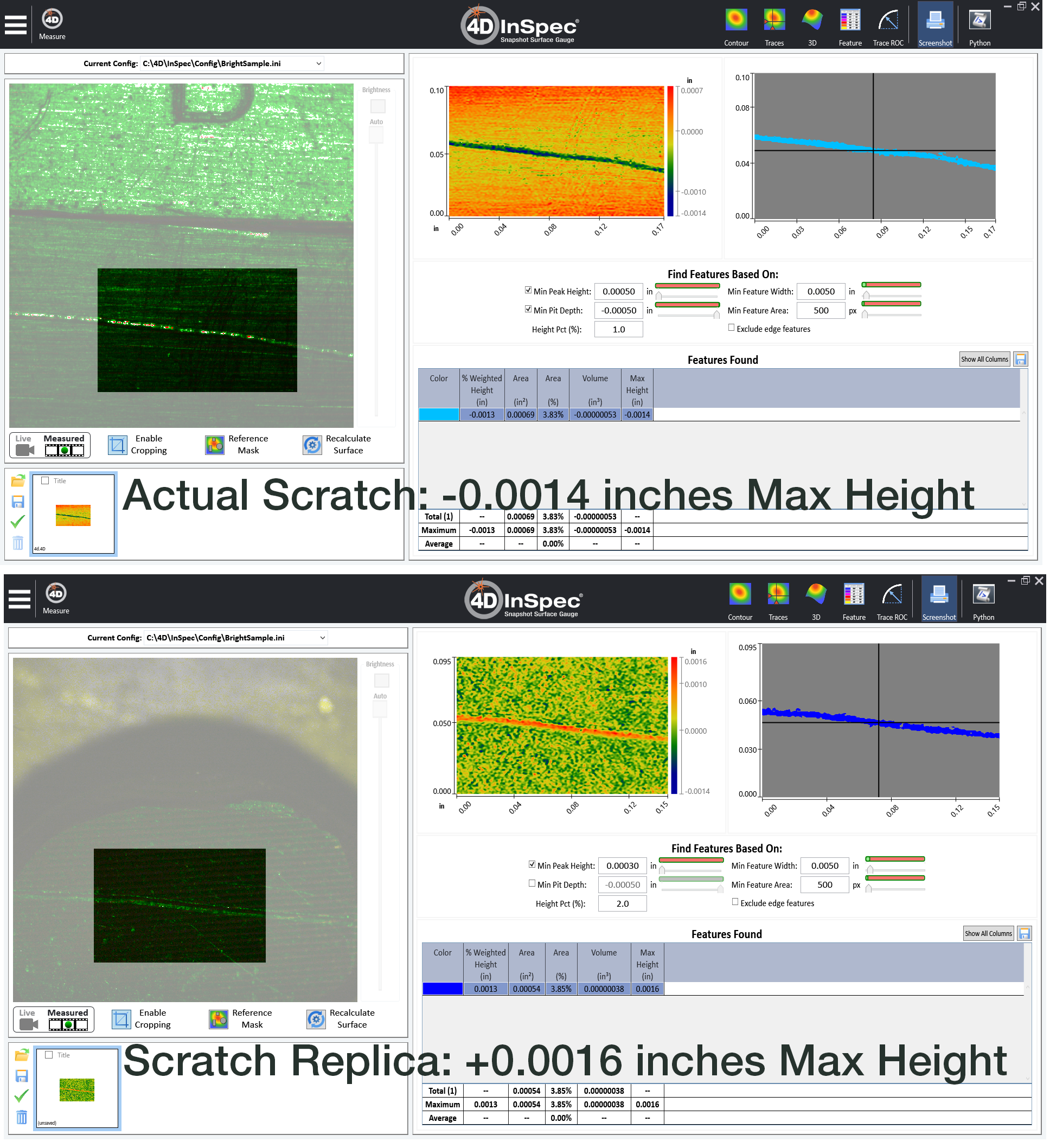 App Note on Replica Measurements
Measurements of Various Defects and Their Replicas Using the 4D InSpec
This paper asks and answers the question, "Can direct, 3D, defect measurement mitigate the risks and limitations of replica materials?" through several approaches, sample measurements and tests.
Learn more about the products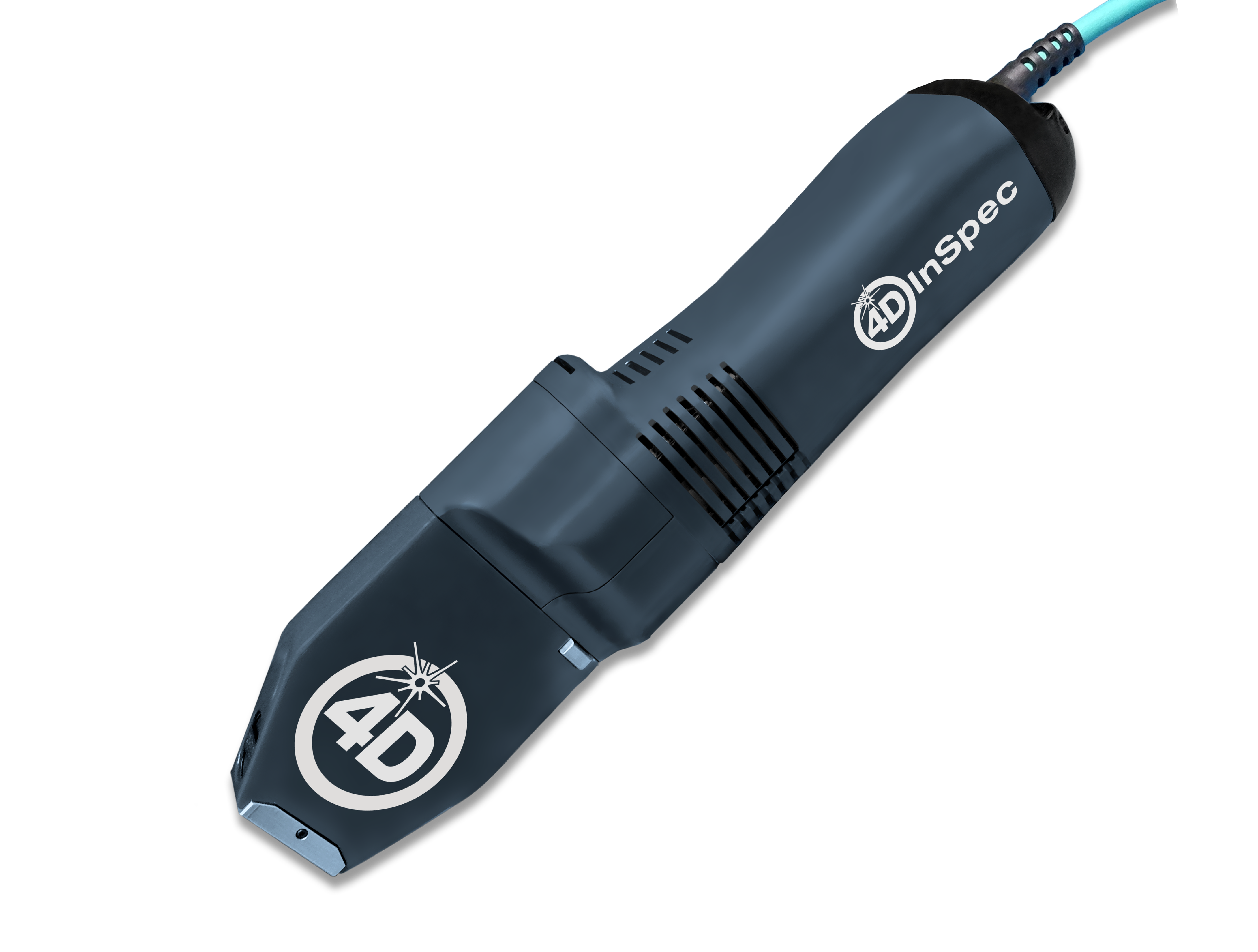 4D InSpec
4D InSpec provides non-contact measurement of surface features and defects, on the factory floor, in machine shops and in field service applications.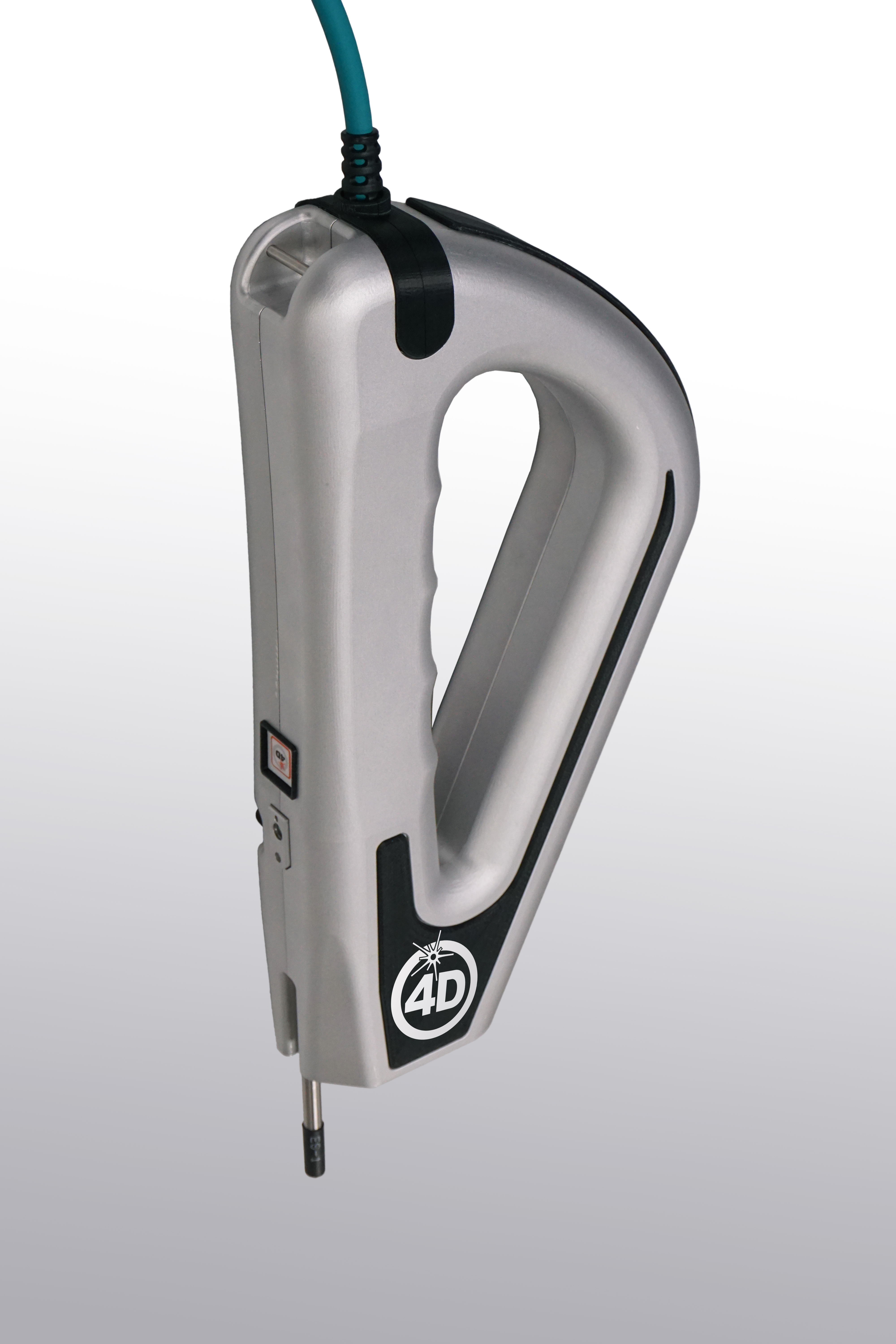 4D InSpec XL
A handheld defect inspection gauge that works like 4D InSpec standard, but with a larger field of view, to measure wider and deeper features.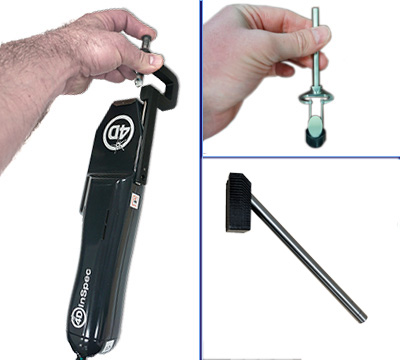 InSpec Accessories
Accessories for improving portability, ease of use, or for accessing hard to reach measurements like sidewalls and through-holes.
Location
3280 E Hemisphere Loop, Ste 146
Tucson, AZ 85706
Email
4Dinfo@ontoinnovation.com
Office Hours (Arizona Time)
Mon: 8am - 5pm
Tue: 8am - 5pm
Wed: 8am - 5pm
Thur: 8am - 5pm
Fri: 8am - 5pm
Sat: Closed
Sun: Closed