Characterize the texture of grinding using the high resolution measurements of 4D InSpec. The instrument is able to distinguish height variations to 0.0002″ (5 micrometers), and lateral features as small as 0.00026″ (6.6 micrometers), from a measurement that takes about 1 second to make and process.
The resulting 3D measurement automatically reports the roughness of the texture, over a large field of view.
With the analysis tools, you can even draw a profile anywhere in the measurement and get a 2D roughness calculation.
In the screen captured measurement above, the Peak to Valley reported in the data is 3.34 thou (85 micrometers), and the RMS is 0.15748 thousands of an inch (4.0 micrometers).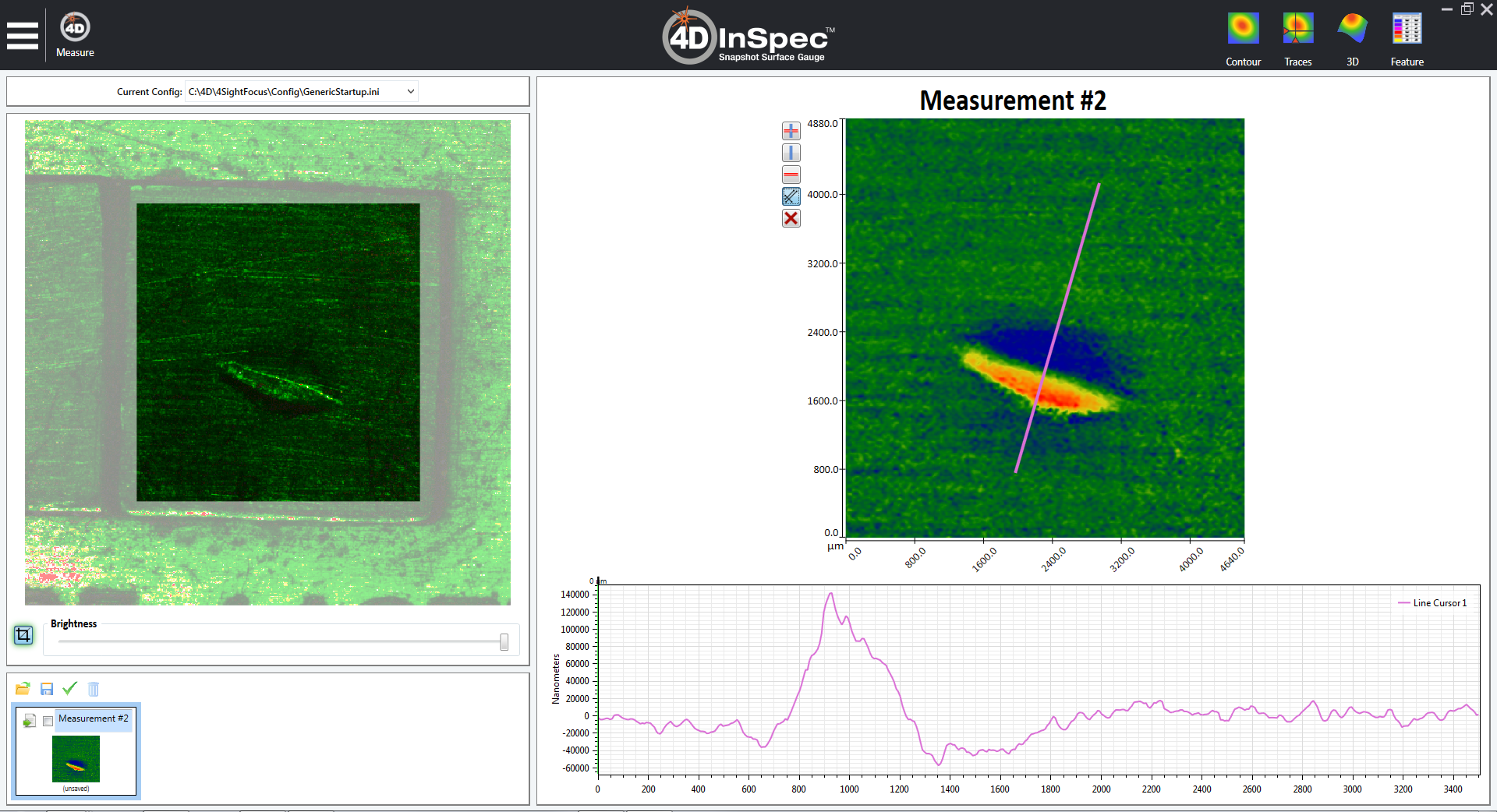 In this measurement of a burr, (camera view on the left, 3d contour plot on the right) a cursor line has been drawn on the measurement, and the resulting profile for that segment appears in real time beneath it. PV and RMS can be provided for the 2D line profile as a simple selection in the interactive menus.
Added Technical Resources
Measuring Curved Surfaces With 4D InSpec
Learn why curved surfaces present a special challenge, and how to overcome them when making your measurements. 
Measuring Transparent or Shiny Surfaces with 4D InSpec
Learn why transparent and shiny surfaces present a special challenge, and how to make good measurements with 4D InSpec. 
Learn more about the products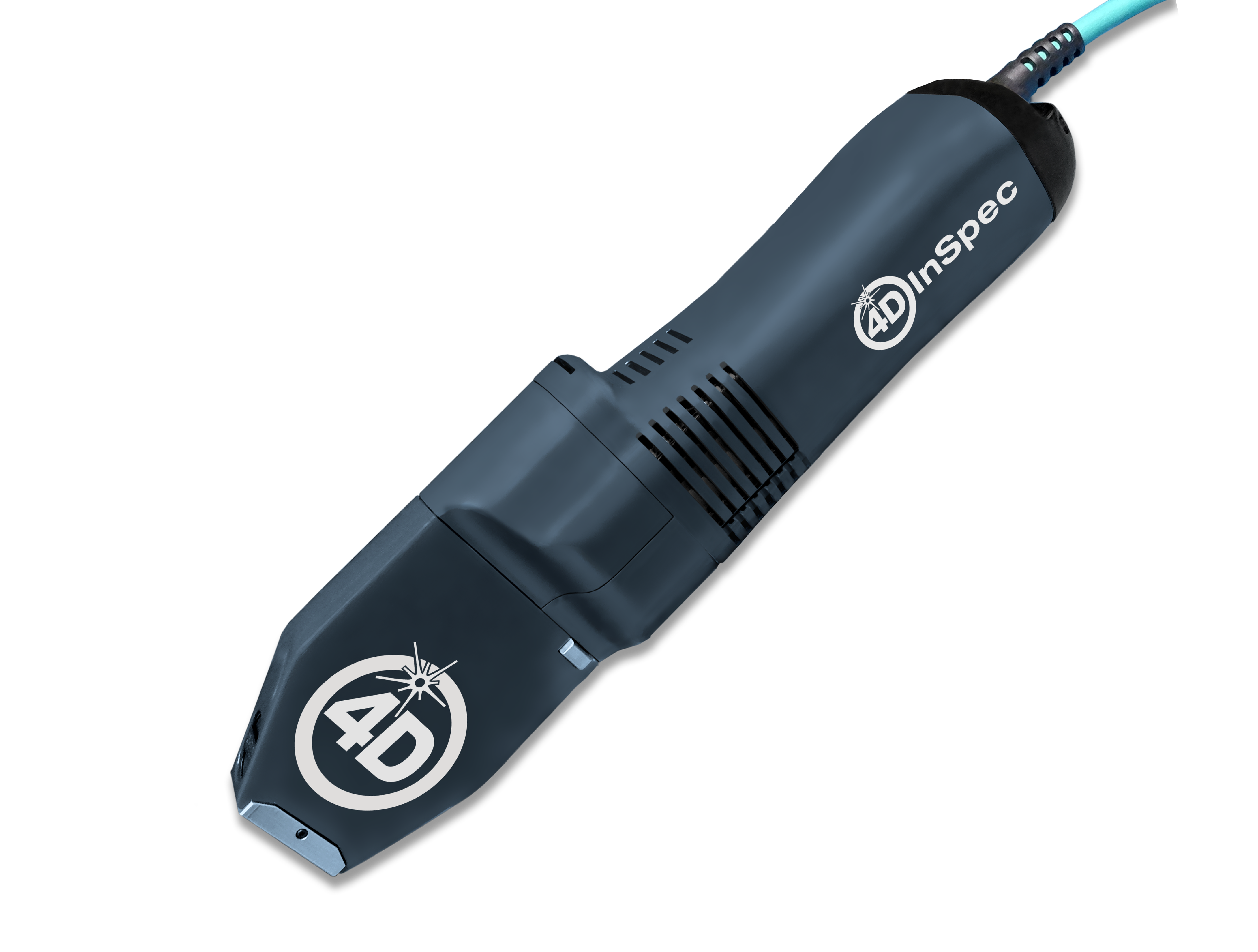 4D InSpec
4D InSpec provides non-contact measurement of surface features and defects, on the factory floor, in machine shops and in field service applications.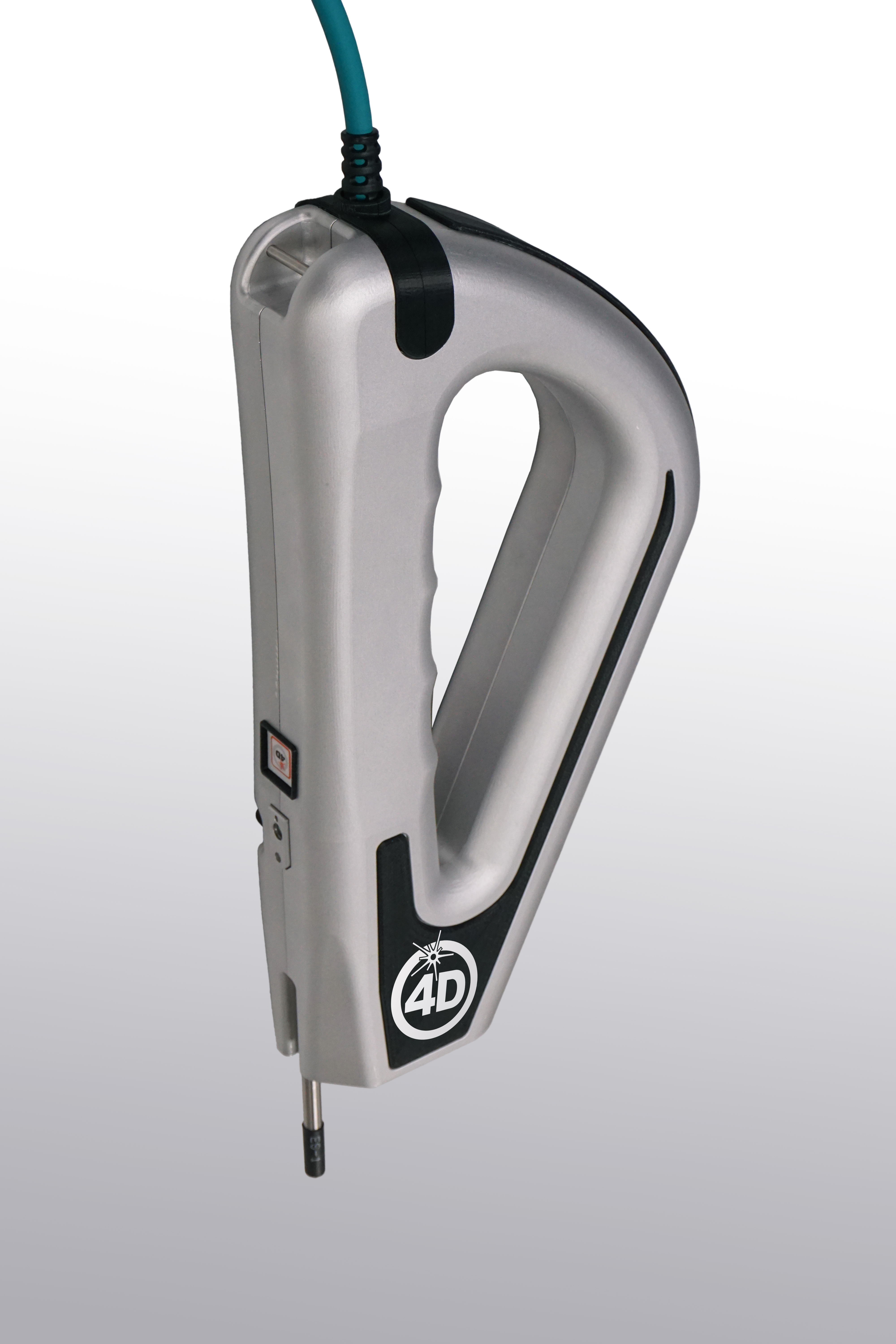 4D InSpec XL
A handheld defect inspection gauge that works like 4D InSpec standard, but with a larger field of view, to measure wider and deeper features.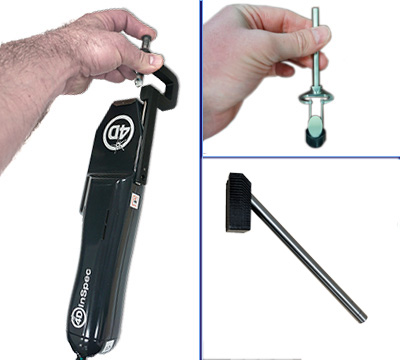 InSpec Accessories
Accessories for improving portability, ease of use, or for accessing hard to reach measurements like sidewalls and through-holes.
Location
3280 E Hemisphere Loop, Ste 146
Tucson, AZ 85706
Email
4Dinfo@ontoinnovation.com
Office Hours (Arizona Time)
Mon: 8am - 5pm
Tue: 8am - 5pm
Wed: 8am - 5pm
Thur: 8am - 5pm
Fri: 8am - 5pm
Sat: Closed
Sun: Closed