Whether you're concerned about rivet flushness, corrosion ingress, or fatigue, rivets are a concern in both aviation and waterborne craft repair and inspection.
The particular challenges of measuring rivets are clear:
Stroke: A line profile, especially a standard 4 mm stylus profile, won't cover most rivets
Area: The inspection needs to be over the entire surface — a 3D profile.
Sample Size: To measure a significant sample of the thousands of rivets on a surface like a wing is a time-consuming challenge. High throughput is needed.
Part Size: One doesn't simply place a wing or a ship, under a microscope to obtain a 3D optical profile. A portable solution is needed.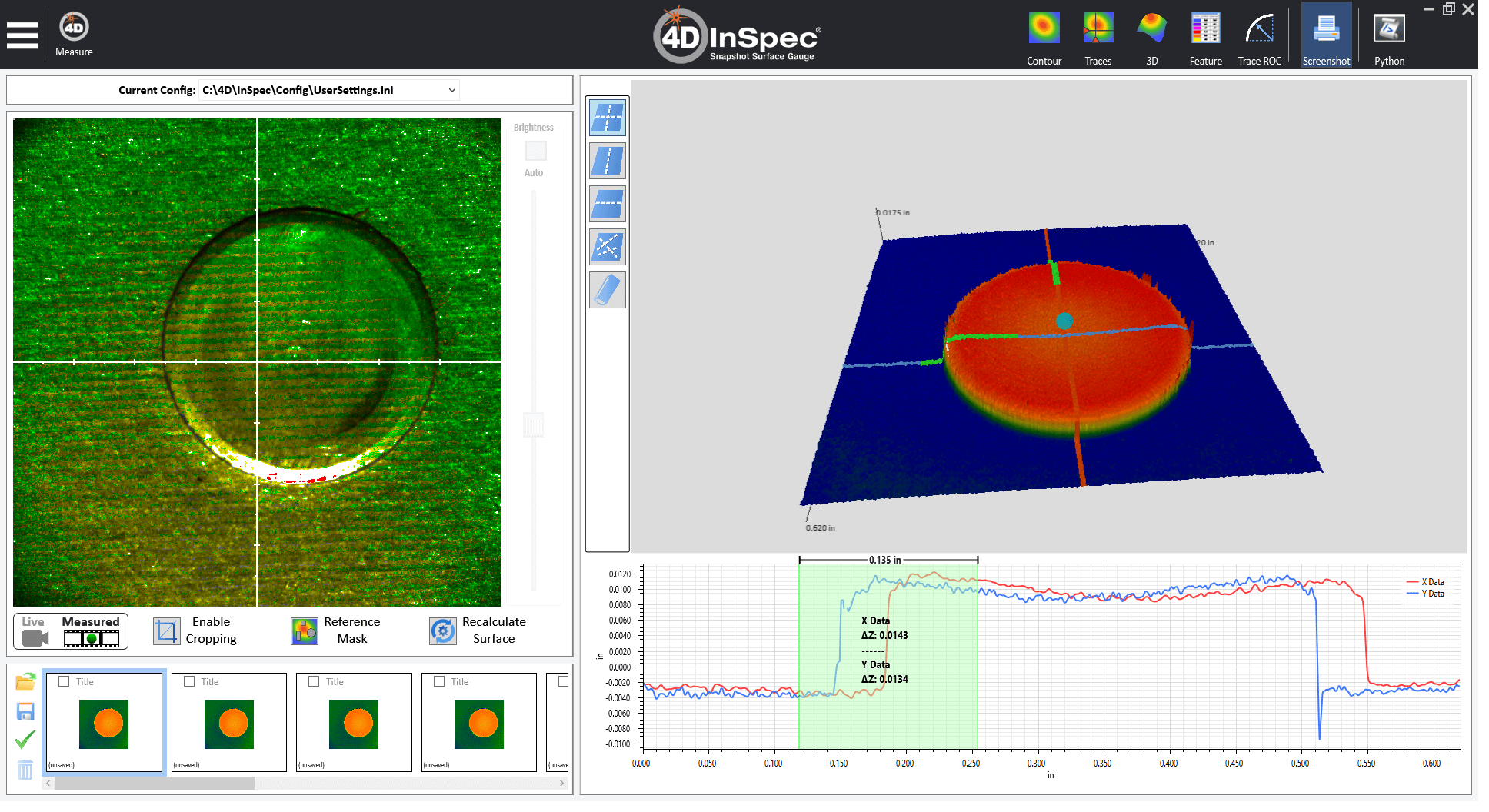 The large, 0.6″ x 0.6″ (15 x 15 mm), field of view of the 4D InSpec XL is large enough to fully measure many common rivets, whether raised or countersunk rivets. The gauge's ability to measure heights of up to 0.35″ (9 mm) is also critical in ensuring a complete image of the data.
In the screenshot above, a 0.35 inch-diameter rivet (seen in the camera view on the left) is measured in a single data set. While a 3D plot is shown, the automatic feature analysis software can easily show if any portion of this rivet is out of spec, or if it has a defect.
The standard 4D InSpec has a field of view of 0.3 inches square, and depth of field of 0.1 inches tall. It may be suitable for some rivets, and offers a smaller "nose" to get into tighter spaces. We'll help choose the gauge that suits your rivet best. 
The benefits of automation
Robots can measure a lot of rivets
Since 4D InSpec supports UR robots natively, and provides an API for other brands, you can set up your automated measurement cell in no time. Great for repetitive measurements of features in a grid or step-wise layout. 
Learn more about the products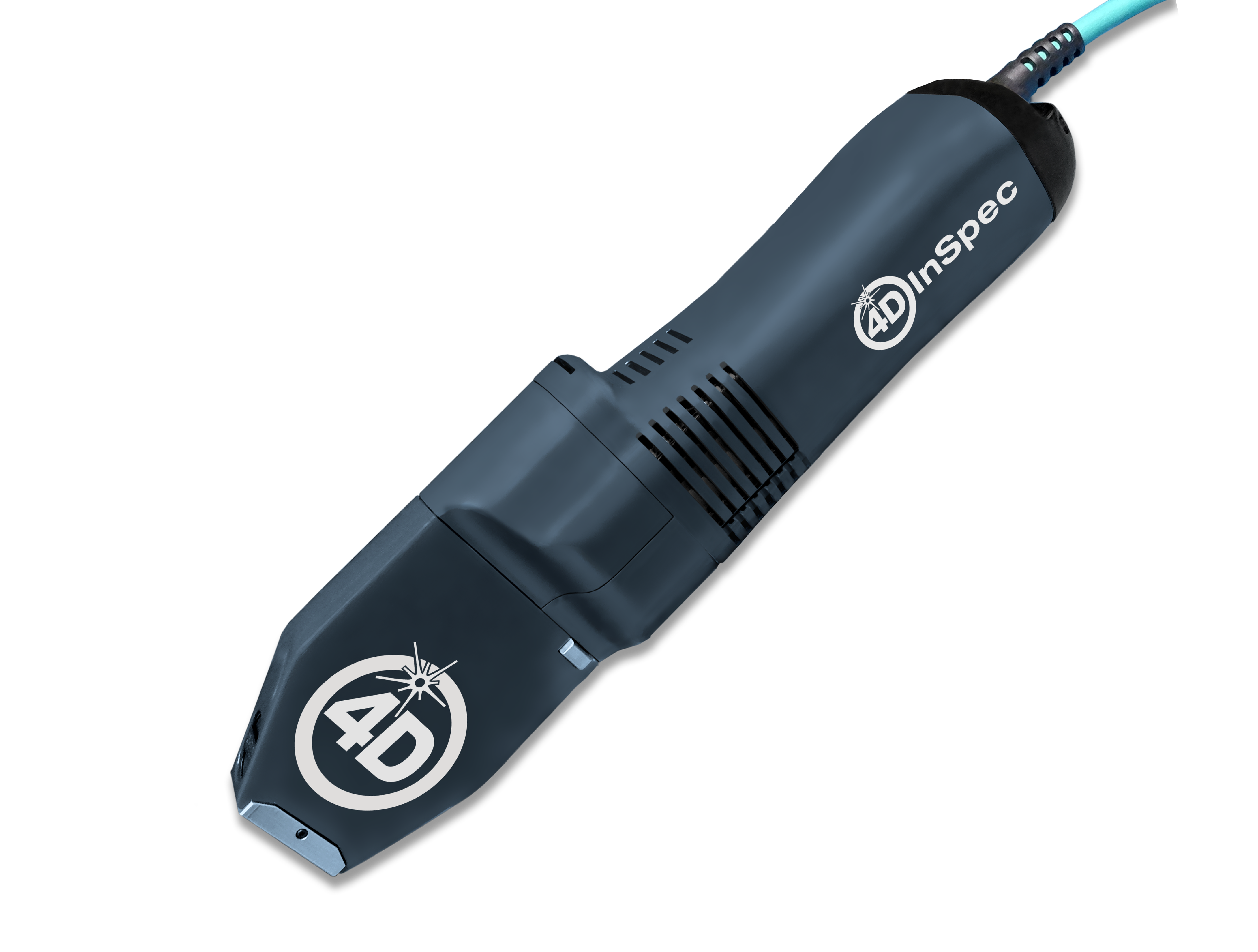 4D InSpec
4D InSpec provides non-contact measurement of surface features and defects, on the factory floor, in machine shops and in field service applications.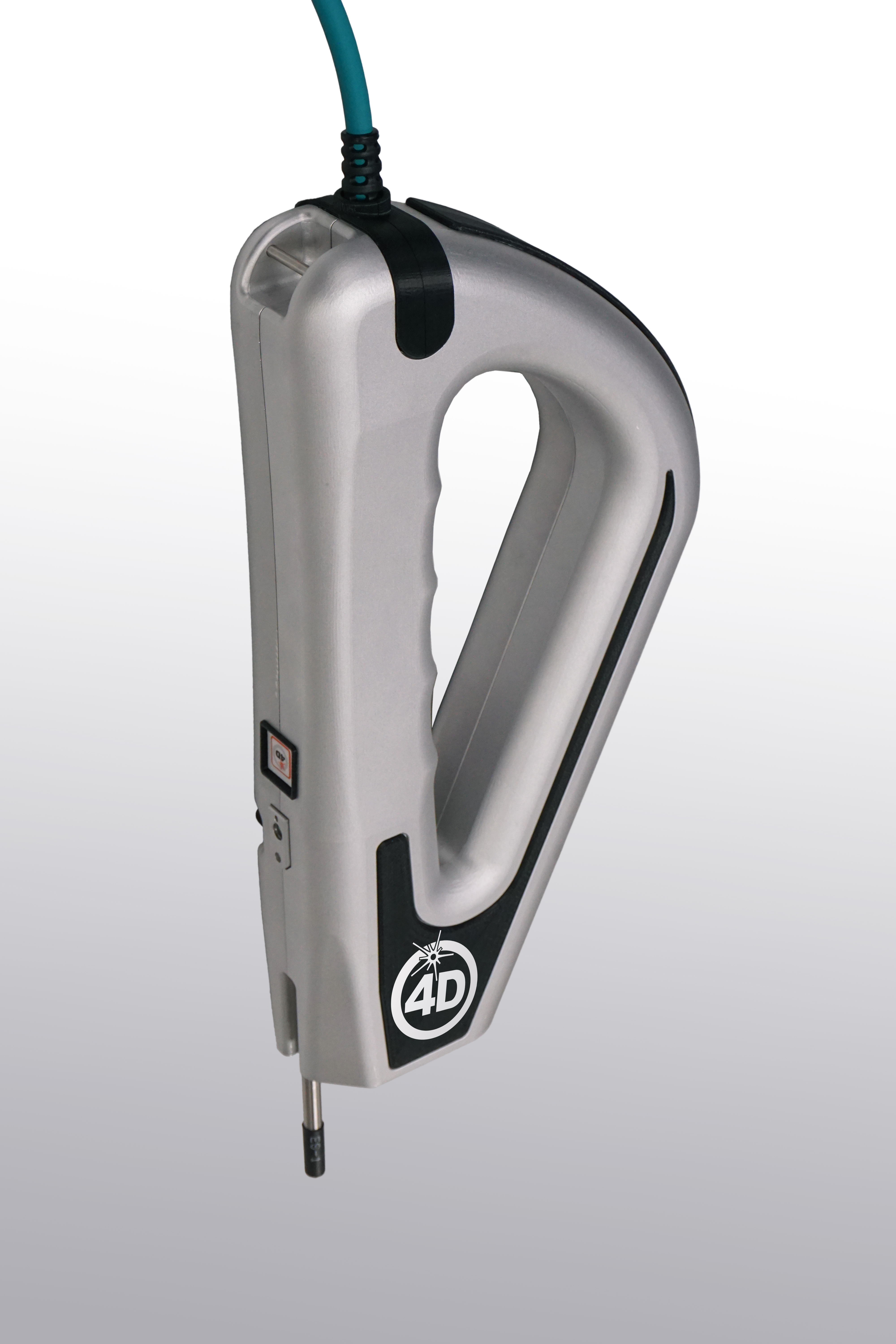 4D InSpec XL
A handheld defect inspection gauge that works like 4D InSpec standard, but with a larger field of view, to measure wider and deeper features.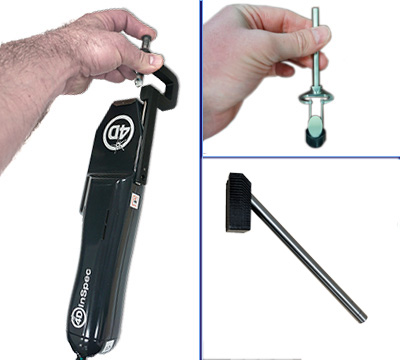 InSpec Accessories
Accessories for improving portability, ease of use, or for accessing hard to reach measurements like sidewalls and through-holes.
Location
3280 E Hemisphere Loop, Ste 146
Tucson, AZ 85706
Email
4Dinfo@ontoinnovation.com
Office Hours (Arizona Time)
Mon: 8am - 5pm
Tue: 8am - 5pm
Wed: 8am - 5pm
Thur: 8am - 5pm
Fri: 8am - 5pm
Sat: Closed
Sun: Closed