PhaseCam Infrared
Patented, vibration-insensitive measurements at NIR, SWIR, and MWIR wavelengths.
High performance Twyman-Green laser interferometers offer accurate, repeatable measurement for testing optics at infrared wavelengths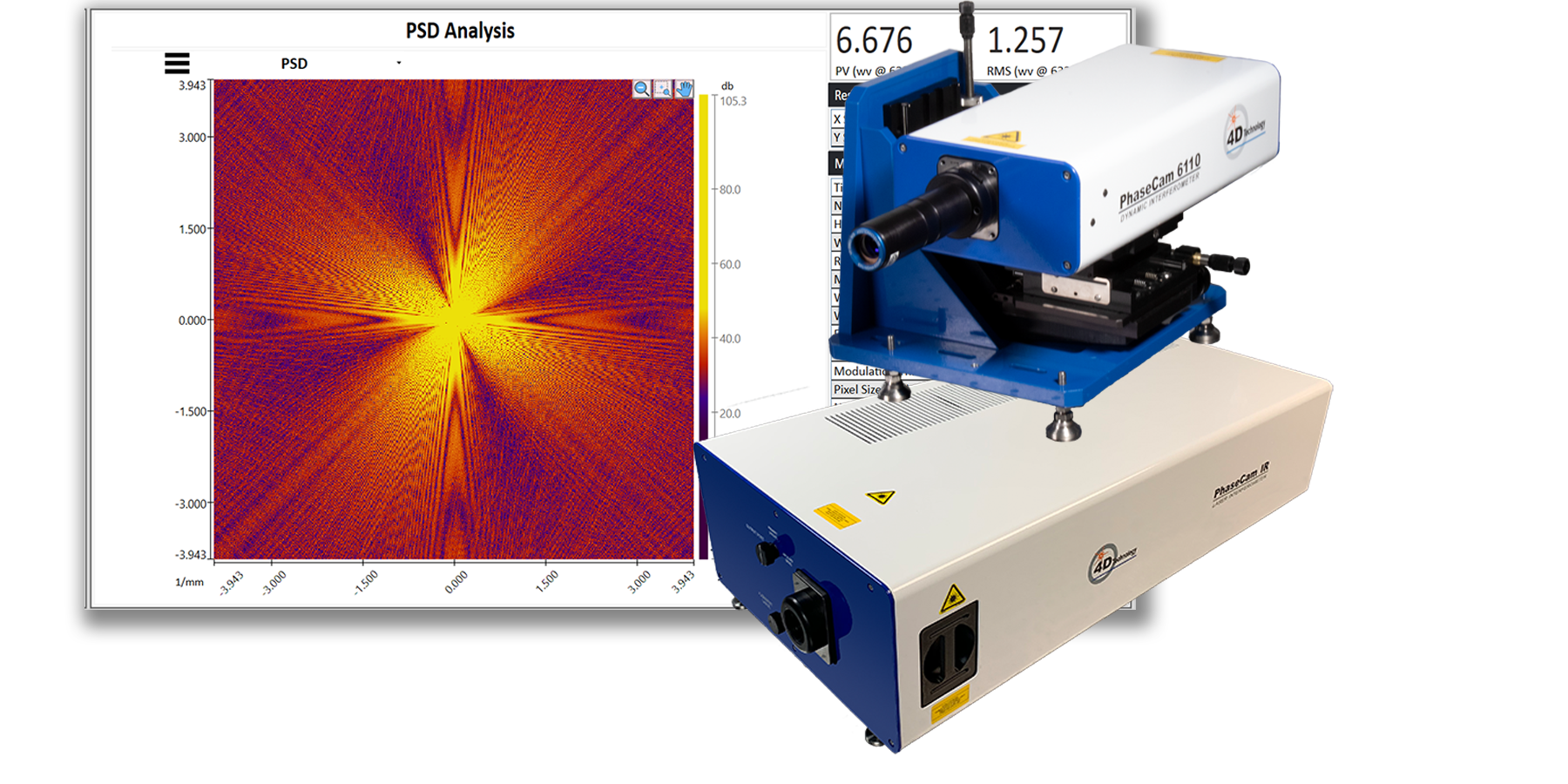 PhaseCam Twyman-Green infrared interferometers accurately measure concave, convex and afocal infrared components, as well as infrared telescopes and lens systems. PhaseCam systems are ideally suited for measuring infrared optics over long paths, for remote mounting in measurement towers or pressure vessels, and for other challenging test setups.
PhaseCam NIR and SWIR Infrared Interferometers
Small and lightweight, PhaseCam NIR and SWIR systems incorporate patented Dynamic Interferometry® technology to acquire data thousands of times faster than a temporal phase shifting interferometer. Because acquisition time is so short, the systems can be used without vibration isolation in the most challenging environments.
 PhaseCam NIR and SWIR Specs
Configuration
 Twyman-Green interferometer
Acquisition
Vibration insensitive dynamic or temporal
Wavelength
NIR (1.064 μm)
SWIR (1.55 μm)

Camera
NIR: 4MP, 12-bit;
SWIR: 512 x 512
Controls
Motorized focus, beam blocks, contrast
Software
4Sight™ Focus included
Size
NIR: < 39 cm (15.3 in) long
SWIR: < 41 cm (15.7 in) long
Exposure
Min. 30 µsec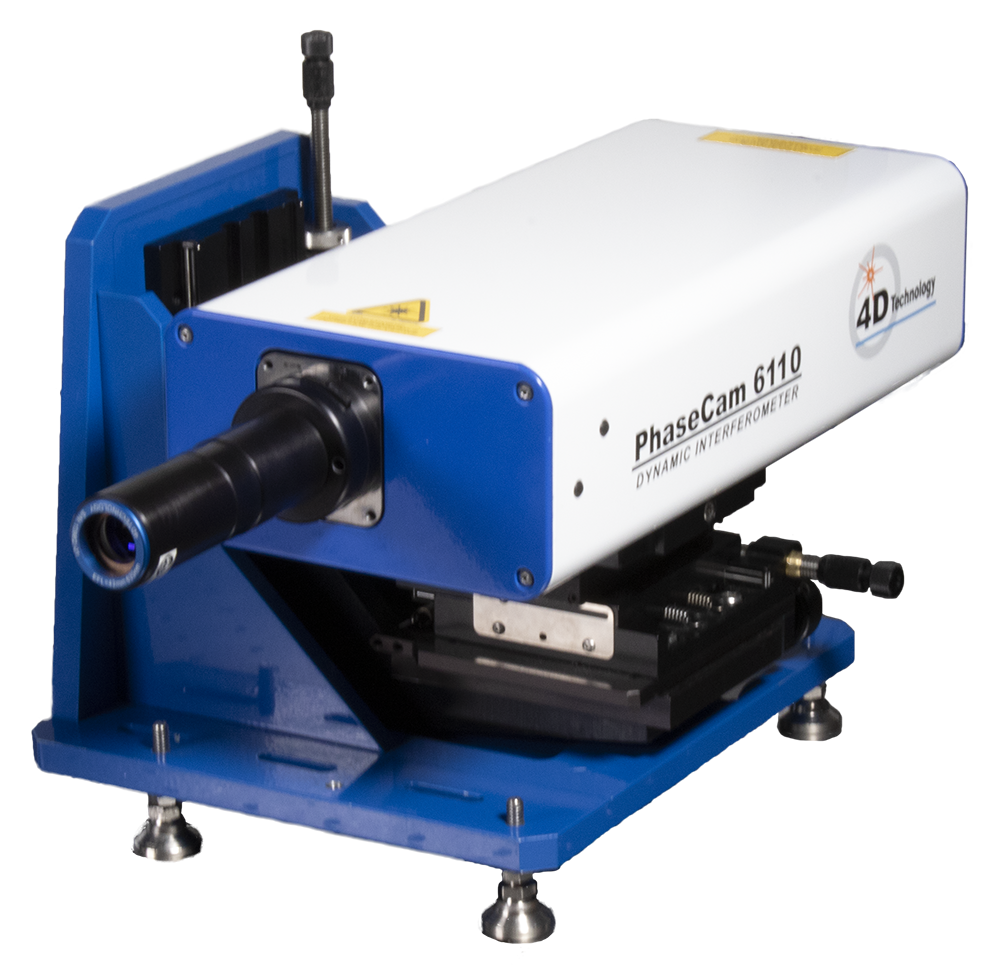 Vibration insensitive
30 microsecond data acquisition time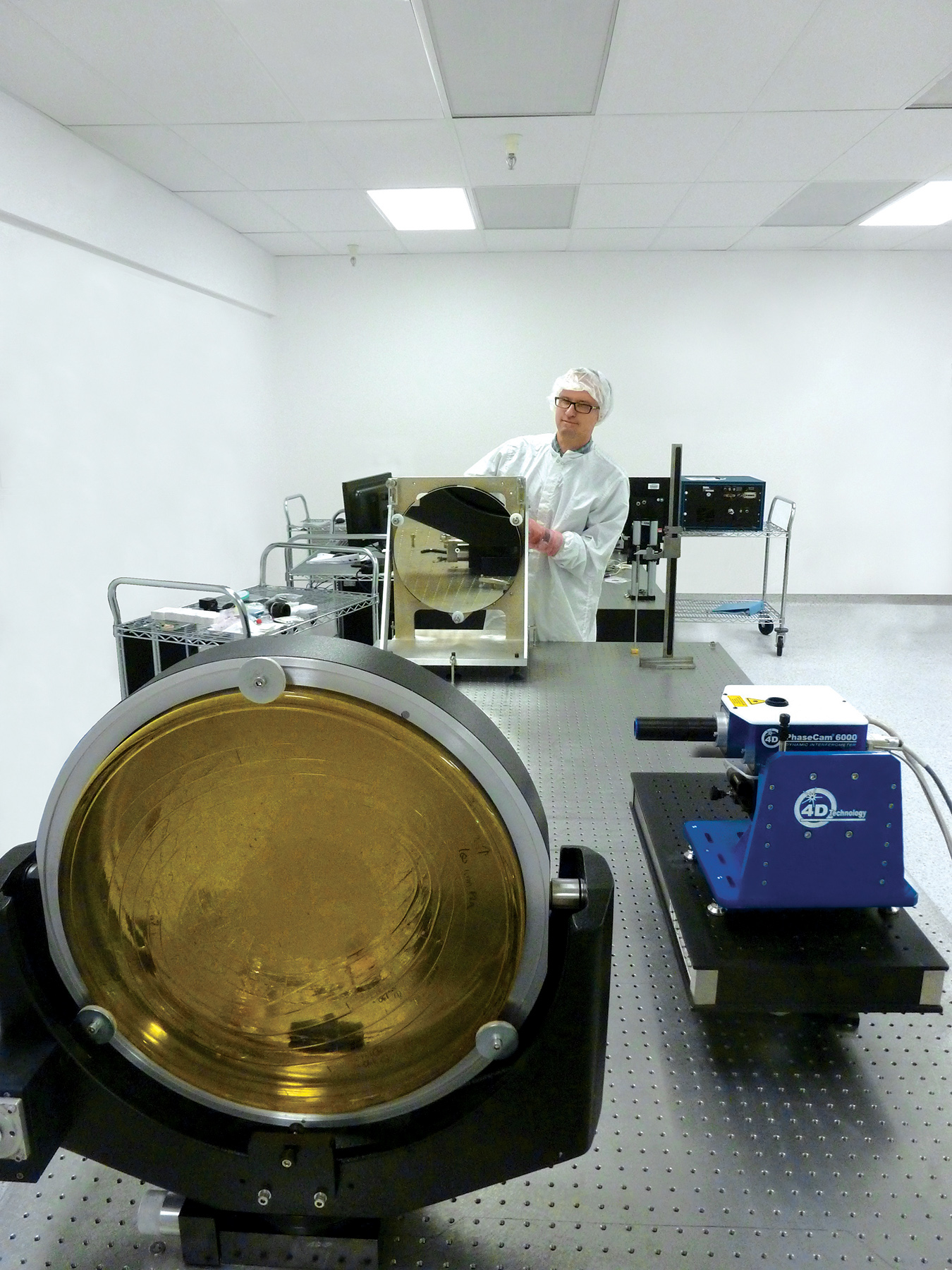 Reflectivity adjustment
A built-in rotating polarizer helps you achieve maximum fringe contrast and highest-quality data for any sample, from reflectivity <1% up to 100%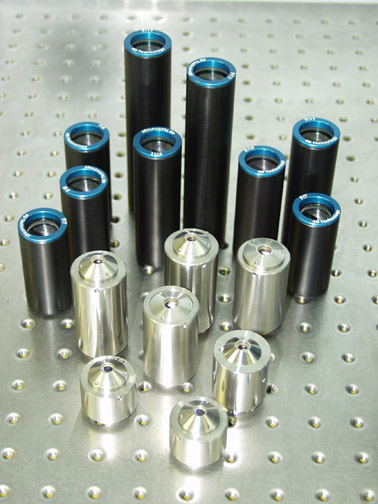 Accessory optics
Numerous accessories and options, a fully developed product line.
PhaseCam MWIR Infrared Interferometers
The PhaseCam Twyman-Green MWIR interferometer accurately measures concave, convex and afocal components, as well as optical systems, at mid-IR wavelengths.  Its optical system enables measurement of both uncoated optics and high reflectors.
  PhaseCam MWIR Specs
| | |
| --- | --- |
| Configuration |  Twyman-Green interferometer |
| Acquisition | Temporal phase-shifting |
| Wavelength | 3.39 μm; other wavelengths available |
| Camera | 512 x 512 |
| Controls | Motorized focus, beam blocks |
| Software | 4Sight™ included |
| Size | < 85 cm (33 in) long |
| Exposure | 500 µsec |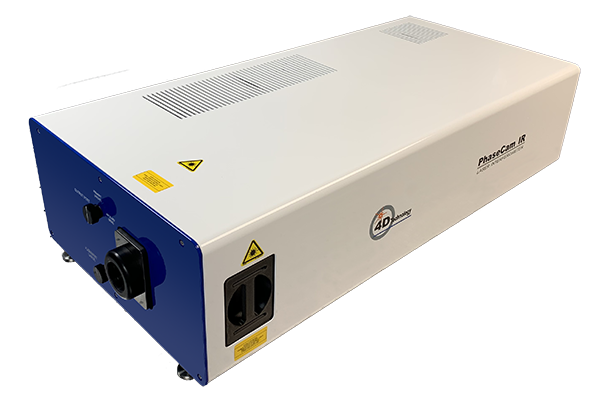 PhaseCam MWIR
Operating at 3.39 µm (other wavelengths available)
4D PhaseCam systems have been deployed for measuring in the most challenging applications: in environmental and vacuum chambers; for long path measurements, without isolation; for with computer-generated holograms for aspheric and freeform optics testing; and as precision alignment aids for complex infrared sensing systems, among many others.
All 4D systems are backed by world-class support every step of the way. Upgrades, accessories and ongoing service will help you get the most of your interferometer investment. 
Introducing 4Sight Focus
The all-new 4Sight Focus analysis software—included with all 4D interferometers and optical profilers—provides blazing fast acquisition, rich visuals, and a wealth of analysis features.
Fast acquisition and analysis
Clean, configurable interface
Simple to learn
Deep analysis capabilities
Easy data output
Smart integration and automation.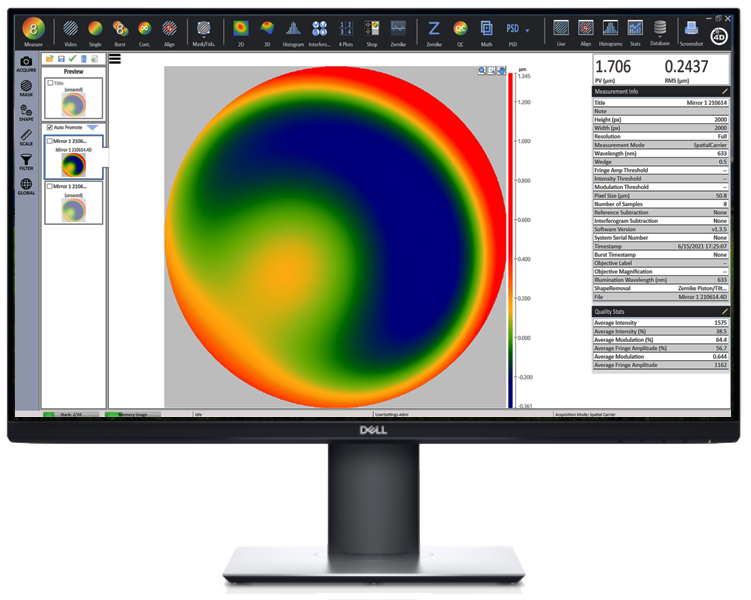 Location
3280 E Hemisphere Loop, Ste 146
Tucson, AZ 85706
Email
4Dinfo@ontoinnovation.com
Office Hours (Arizona Time)
Mon: 8am – 5pm
Tue: 8am – 5pm
Wed: 8am – 5pm
Thur: 8am – 5pm
Fri: 8am – 5pm
Sat: Closed
Sun: Closed