Coatings Inspection with 4D SurfSpec
Measure every step of the automotive coating process, from substrate to topcoat.
3D measurements that can fingerprint your car painting process, identify defects early, reduce scrap and rework.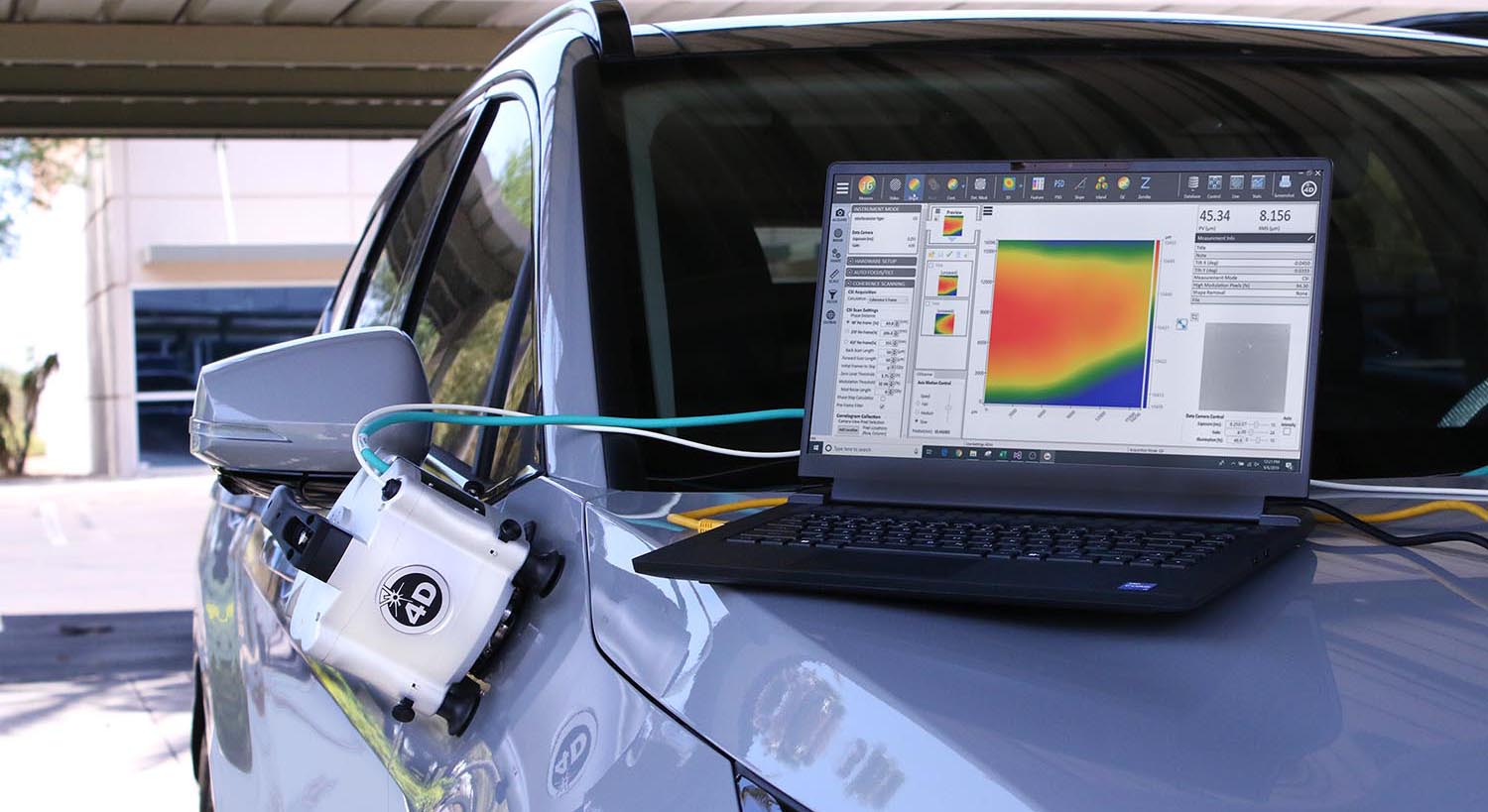 Assure paint coating quality at every step—from substrate to clearcoat
The 4D SurfSpec is the first surface measurement system for process control of coatings from substrate to clearcoat. Comprehensive, quantified results let you fingerprint the entire process—to ensure final coating quality, and to prevent further processing on parts which will lead to unacceptable final quality.
Portable, robust production measurement
At only 3 kg (6.6 lbs), the portable 4D SurfSpec can be used throughout the factory, either handheld or robot-mounted. Test any of the common locations-of-concern on a body-in-white, then retest the same locations after coating to trace results throughout the process. The 4D SurfSpec measures in any orientation, even upside-down, on verticals, and on curved surfaces.
Measurement with the gauge is simple and fast, producing results in just seconds.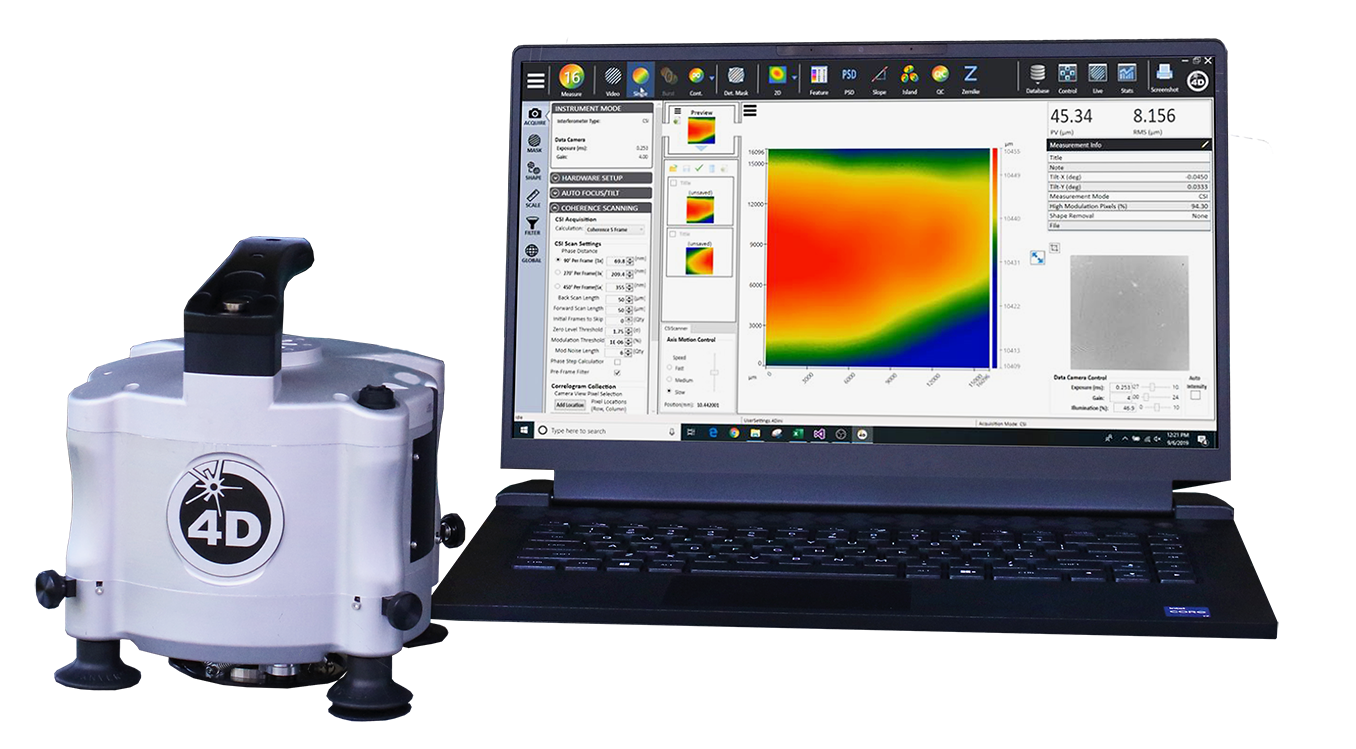 Go/no-go feedback and deep analysis
The 4D SurfSpec is production-ready, providing a simple go/no-go signal and real-time, 3D view for immediate operator feedback. The included software also provides deep, experimental analysis. Automatic feature-finding detects high areas, pinhole quantity, density, height and volume, and lateral dimensions of user-defined defects. You can even export data to common applications such as Bandify3D software for further analysis or to correlate with other instruments.
The 4D SurfSpec has been developed in partnership with key industry experts to provide real-world usability and the most relevant information. It is the only system that measures surfaces on all common materials, at every coating stage. It provides the reliable data you need to control every step of the coating process and produce high-quality final coatings.
Measuring automotive finishes from substrate to clearcoat
The 4D SurfSpec lets you "fingerprint" a coating process, or correlate the surface texture at each step with final paint quality. This white paper explains how fingerprinting improves quality and dramatically reduces scrap and rework costs.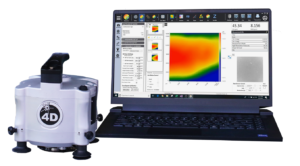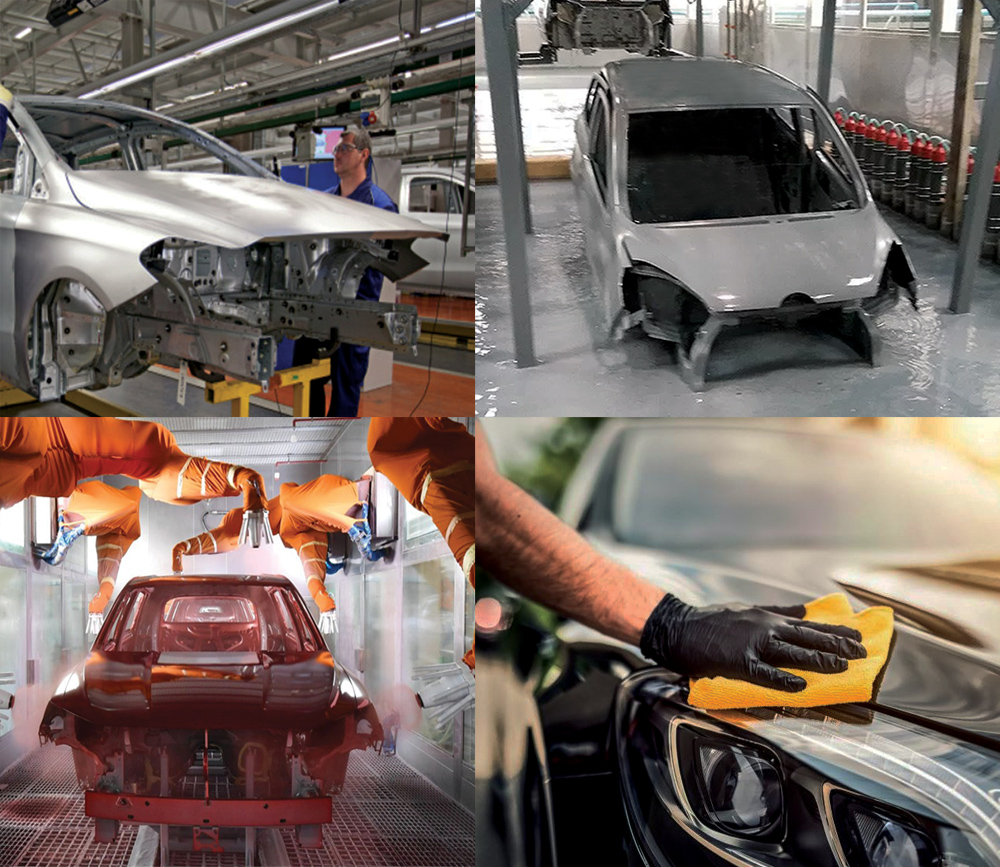 Fingerprint Your Process
The 4D SurfSpec is the only system that can measure from substrate to topcoat, providing the most complete view of your coating process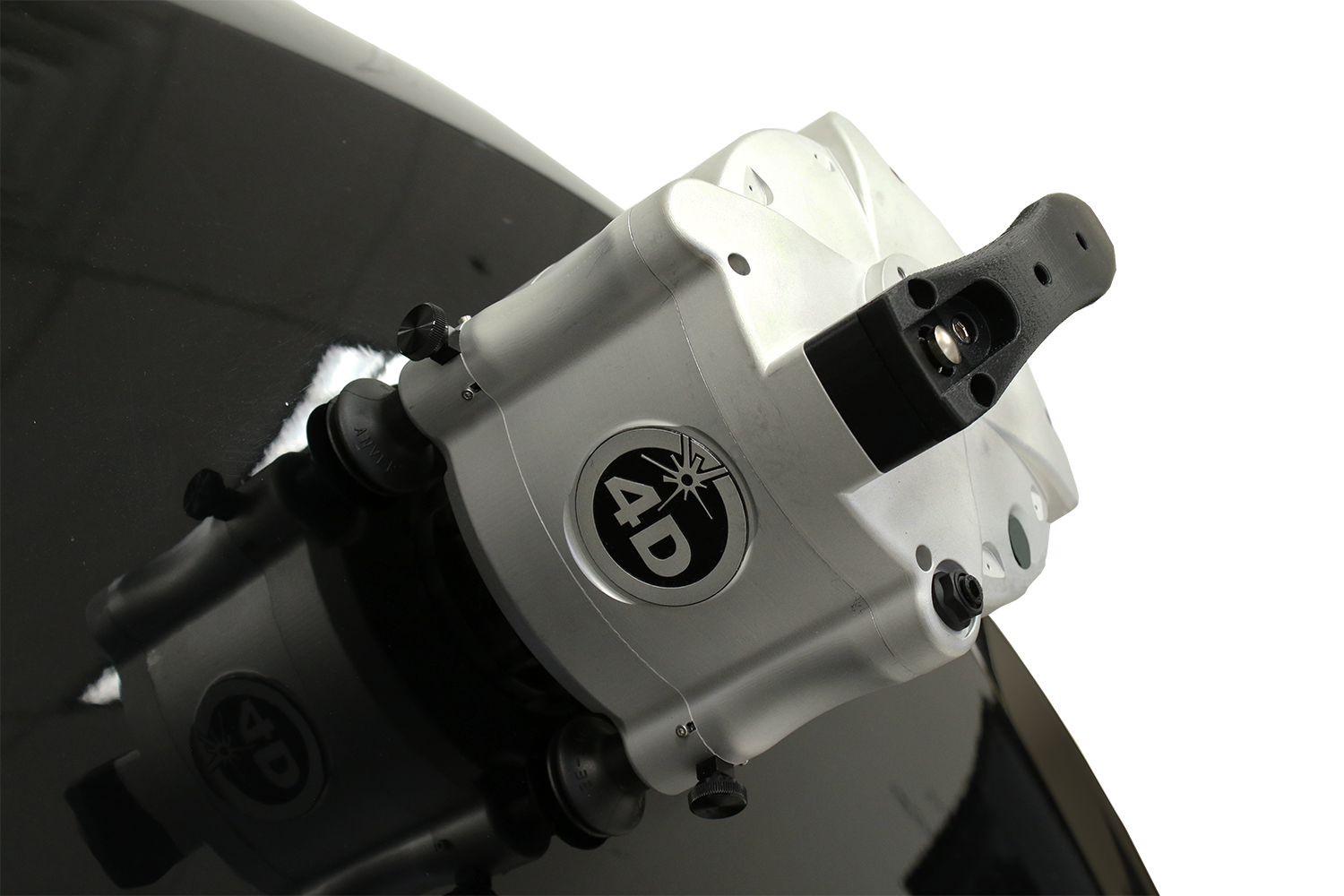 Measure in All Orientations
A powerful vacuum system holds the instrument precisely to the component to measure horizontal, vertical, and curved surfaces—it even upside-down upside-down.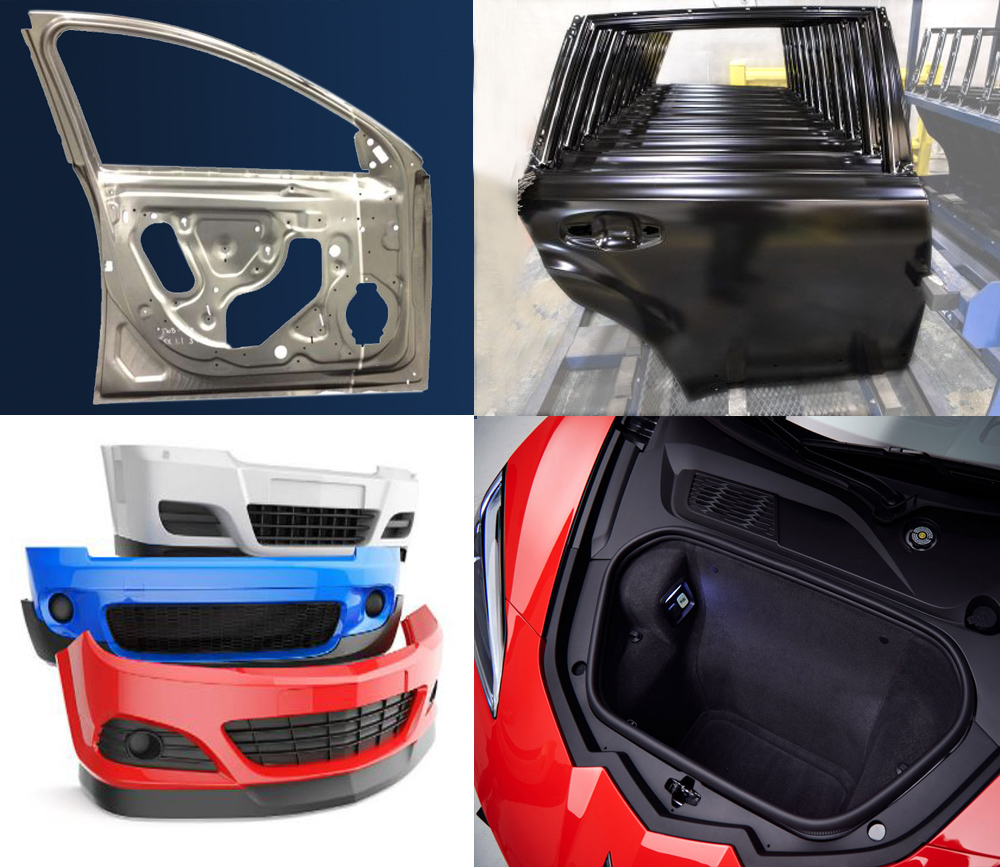 Measure on all Surfaces
Plastic
Composite
Metal
Rubber
E-coated surface
Final-painted surfaces
The 4D SurfSpec measures the surface of raw substrate through final coating measuring on plastics, composites, metals, rubber, e-coatings and final painted surfaces.
Measure on the production line to maintain process stability
Quantify surface structures pre- and post-paint
Correlate measurements of each layer to final coating quality
Establish process protocols that leads to best-of-the-best finished coatings
Develop a metrology process that reduces scrap and rework
The 4D SurfSpec is sold as a complete measurement system:
4D SurfSpec measurement instrument
Vacuum source
Complete laptop computer system
Connecting cables and power supplies
4Sight™ Focus analysis software provides immediate feedback on the paint process. 2D and 3D displays, filtering, defect finding and other advanced features make it easy to highlight surface quality and defects.
Press a button to export data to 3rd party software such as Bandify3D, which provides multiband surface texture analysis for 3D measurement data.
Locate and measure defects
The 4D SurfSpec can also locate and quantify defects such as pinholes and protrusions, helping you eliminate errors that may lead to scrap later in the process.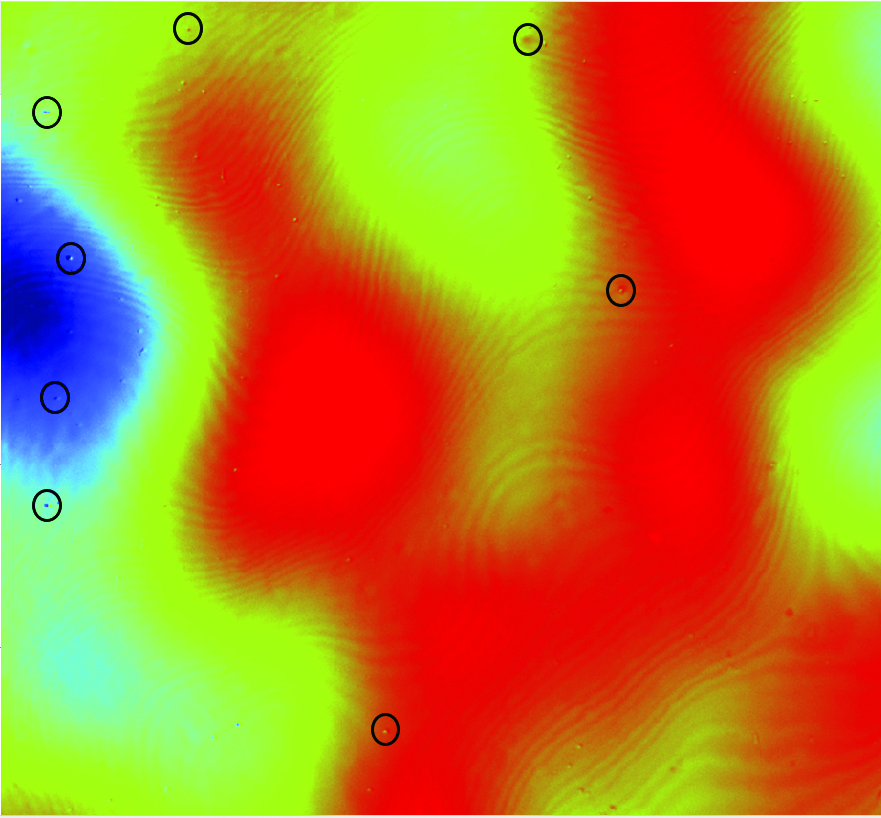 Location
3280 E Hemisphere Loop, Ste 146
Tucson, AZ 85706
Email
4Dinfo@ontoinnovation.com
Office Hours (Arizona Time)
Mon: 8am - 5pm
Tue: 8am - 5pm
Wed: 8am - 5pm
Thur: 8am - 5pm
Fri: 8am - 5pm
Sat: Closed
Sun: Closed