Direct measurements on the shop floor
Rather than use precious time to make a casting of that fir tree surface, it's so much faster to point and click with the handheld 4D InSpec.
You'll be able to measure nicks, scratches, corrosion and wear accurately and instantly.
With a high resolution measurement, you can qualify a part right up to the specification.
The value of fir tree disks is so high that even saving one or two parts from rework or discard by proving that it is in specification can fully return your investment in 4D InSpec.
A clear advantage of a portable, handheld instrument like 4D InSpec is being able to measure a large part where it sits in the shop, without having to transport it to a metrology lab or drag a heavy part up onto a table. And for a large piece, you don't need to make a replica (in many cases).
Here is a measurement of a nick inside a fir tree root, using a fold mirror accessory—right on the pallet, on the floor.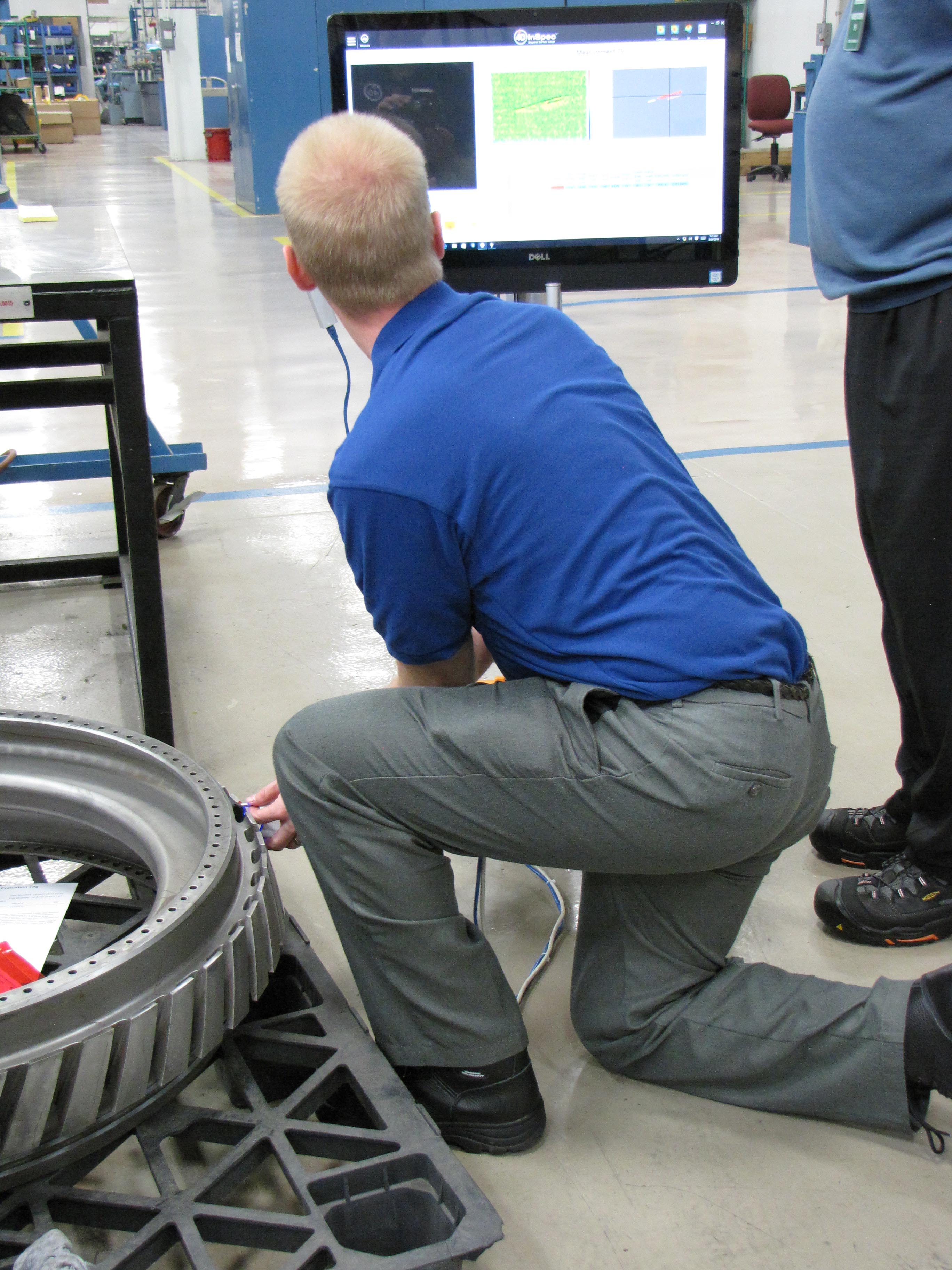 Measuring Surface Features with High Resolution in Factory Environments
Because of the lack of rapid, accurate, shop floor measurement, inspectors often lack confidence in their assessments. The overly cautious estimations that result mean that rejection rates are typically much higher than necessary. 
Learn more about the products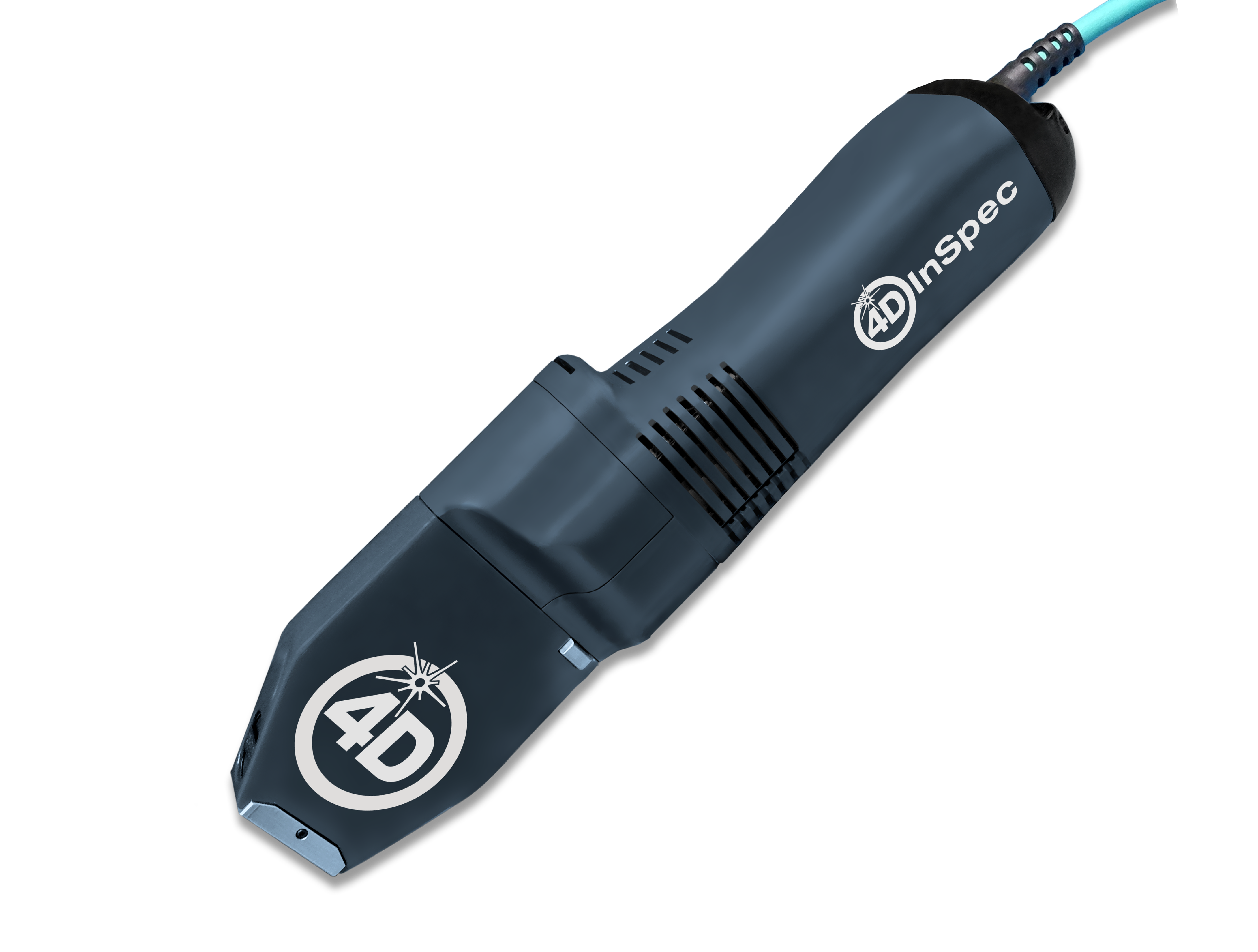 4D InSpec
4D InSpec provides non-contact measurement of surface features and defects, on the factory floor, in machine shops and in field service applications.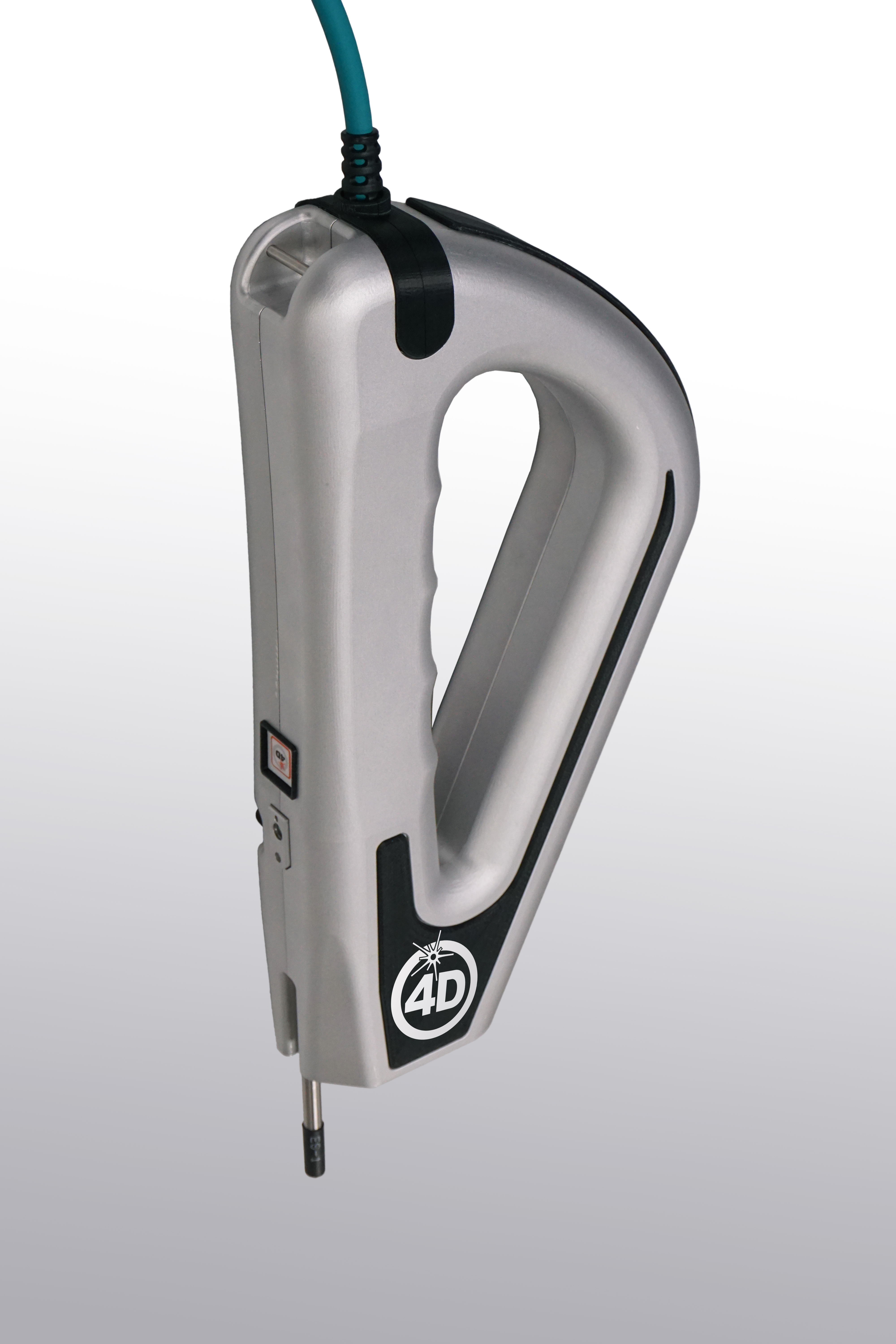 4D InSpec XL
A handheld defect inspection gauge that works like 4D InSpec standard, but with a larger field of view, to measure wider and deeper features.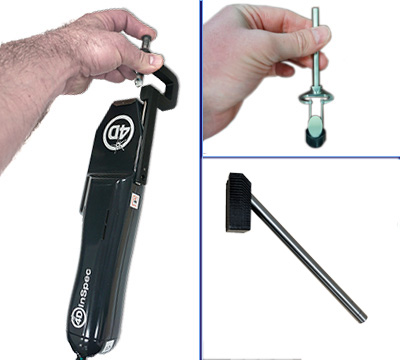 InSpec Accessories
Accessories for improving portability, ease of use, or for accessing hard to reach measurements like sidewalls and through-holes.
Location
3280 E Hemisphere Loop, Ste 146
Tucson, AZ 85706
Email
4Dinfo@ontoinnovation.com
Office Hours (Arizona Time)
Mon: 8am - 5pm
Tue: 8am - 5pm
Wed: 8am - 5pm
Thur: 8am - 5pm
Fri: 8am - 5pm
Sat: Closed
Sun: Closed