Put a Nano-roughness Profiler on a robot!
With NanoCam surface roughness profiler mounted on a robot, you can measure sub-angstrom polishing results on flats, spheres or complex objects easily.
Make quick, accurate work of getting sub-angstrom measurements of your parts and optics.
What do you want in a robot metrology system?
Reach! Be able to measure anywhere in the robot's reach
Smart sensing: avoids collisions
Ease of use: easy operator intervention and programming so it can be repurposed
Database of measurements
All those things are available on the new NanoCam sub-angstrom profilometer, on a robot.
Right now, watch the short video above for a quick preview. To get a datasheet and more specifications of the newly re-tooled NanoCam, visit the optical profilometer page.
Measuring Sub-Angstrom Roughness
How do you measure roughness with sub-angstrom precision in a noisy manufacting environment?
Read this white paper for a break-down of the options, and illustrations of the challenges present in different solutions.
Products for Surface Roughness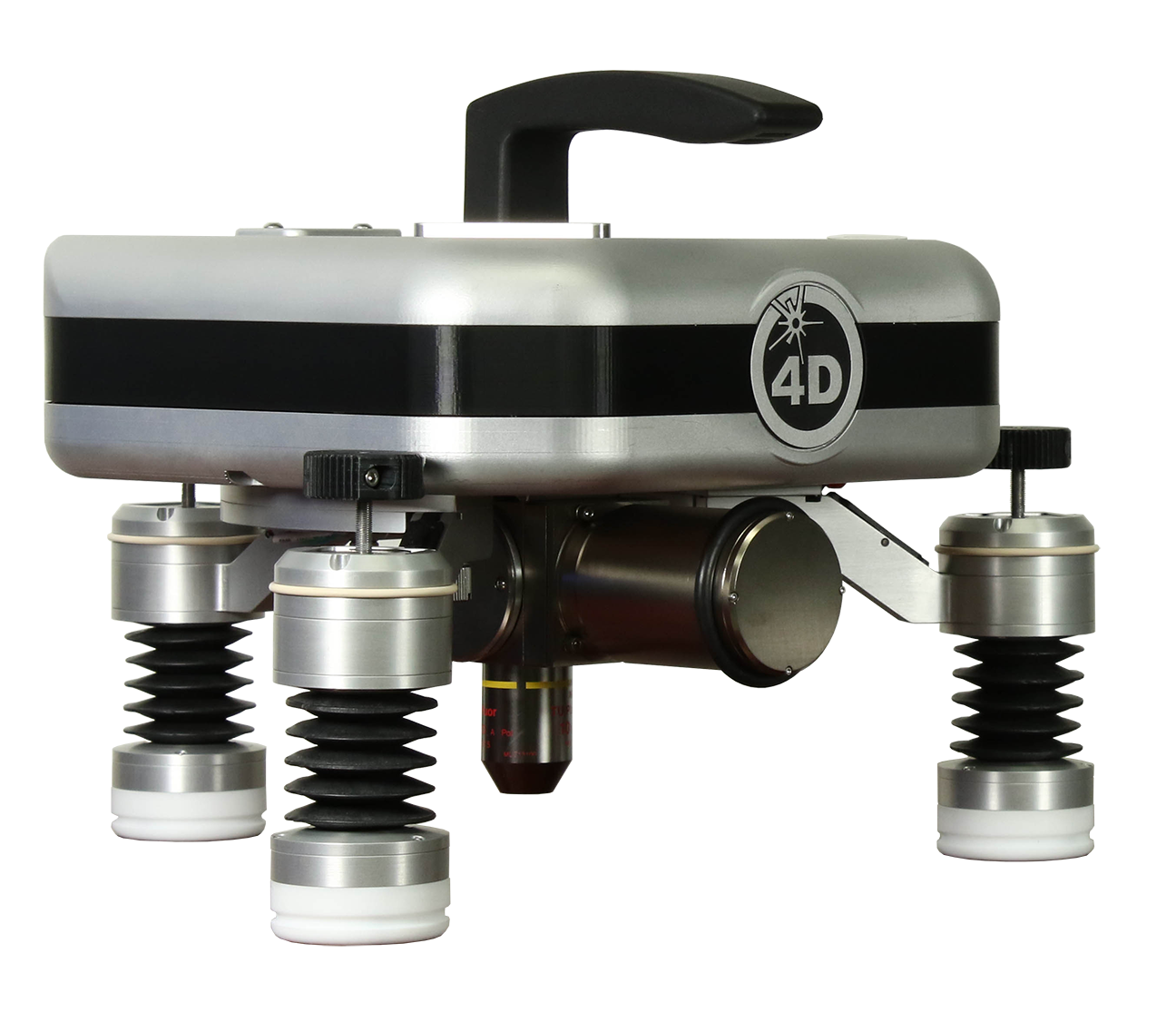 Optical Profilers
NanoCam HD  systems measure surface roughness on coated and uncoated precision surfaces to ensure the quality of polishing processes. 
Do you need custom-built metrology?
Get a free consultation. 4D Technology's mechanical, optical, electrical and software engineering teams are standing by to evaluate what it would take to meet your application's requirements.
Location
3280 E Hemisphere Loop, Ste 146
Tucson, AZ 85706
Email
4Dinfo@ontoinnovation.com
Office Hours (Arizona Time)
Mon: 8am - 5pm
Tue: 8am - 5pm
Wed: 8am - 5pm
Thur: 8am - 5pm
Fri: 8am - 5pm
Sat: Closed
Sun: Closed