Introducing the High-Performance PhaseCam 6110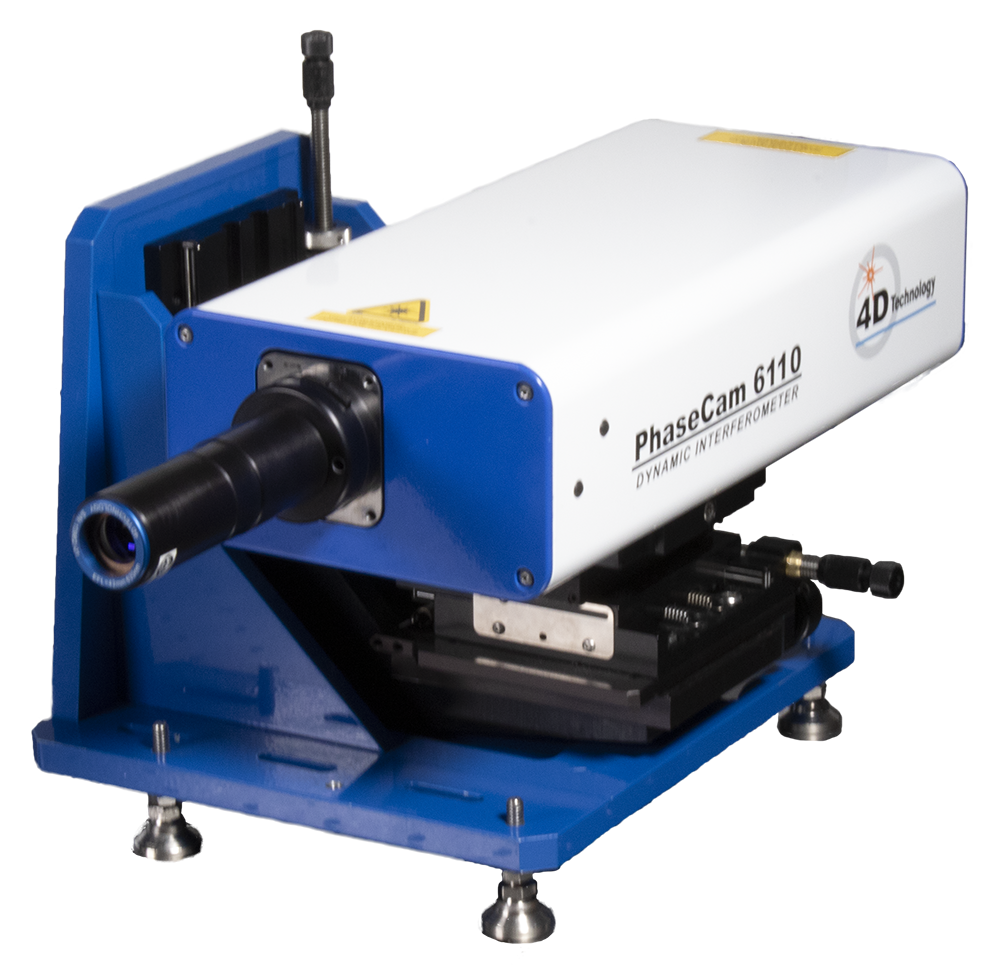 The PhaseCam® 6110 is the latest addition to 4D's line of highly compact, Twyman-Green laser interferometers with a
2X improvement in both RMS repeatability and precision
over previous models. Vibration immunity, a 4MP sensor and fully motorized controls make the PhaseCam 6110 ideal for measuring large, concave mirrors and lens systems. It also excels at testing small aperture afocal components such as flat mirrors and collimators.
The 6110 boasts an all-new sensor, and a 2X improvement in both RMS repeatabilty and precision. A single GigE Ethernet connection to the computer lets you position the instrument farther from the computer for remote operation in measurement towers and other challenging setups. Small and lightweight, the PhaseCam is easy to position just where it's needed—and to re-position when it's time to reconfigure test setups.
The PhaseCam 6110 incorporates Dynamic Interferometry® technology, acquiring data over 5000 times faster than a temporal phase shifting interferometer. Its insensitivity to vibration make it ideal for use on the production floor, in clean rooms and in environmental test chambers.
4Sight™ Focus advanced wavefront analysis software provides rapid data acquisition, simple analysis, and a vast range of visualization and data output options.
Location
3280 E Hemisphere Loop, Ste 146
Tucson, AZ 85706
Email
4Dinfo@ontoinnovation.com
Office Hours (Arizona Time)
Mon: 8am - 5pm
Tue: 8am - 5pm
Wed: 8am - 5pm
Thur: 8am - 5pm
Fri: 8am - 5pm
Sat: Closed
Sun: Closed