At times, you will need to measure chamfers on a bolt hole. Which can be a challenging process! But with the 4D InSpec®, it's as easy as 1-2-3!
4D Technology, a subsidiary of Onto Innovation, releases the second of their three-part, edge break video tutorial series using the 4D InSpec.
Edge breaking is a process that involves blunting or shaping the sharp edges of precision machined surfaces. Longevity of parts, human safety during handling, and proper performance of the component, are the most important reasons for breaking edges. However, measuring the surfaces of these chamfers quickly and easily? That's challenging! Unless you're measuring surfaces in three dimensions.
The 4D InSpec is a vibration-immune 3D surface geometry gauge, and can be used to measure chamfers, rounding and radius on manufactured parts. The instrument's analysis software (with the edge break option) automatically finds the planes and surfaces, and measures their parameters, from a one-click measurement.
This newest tutorial demonstrates how to properly position, measure and generate results when edge breaking chamfer holes.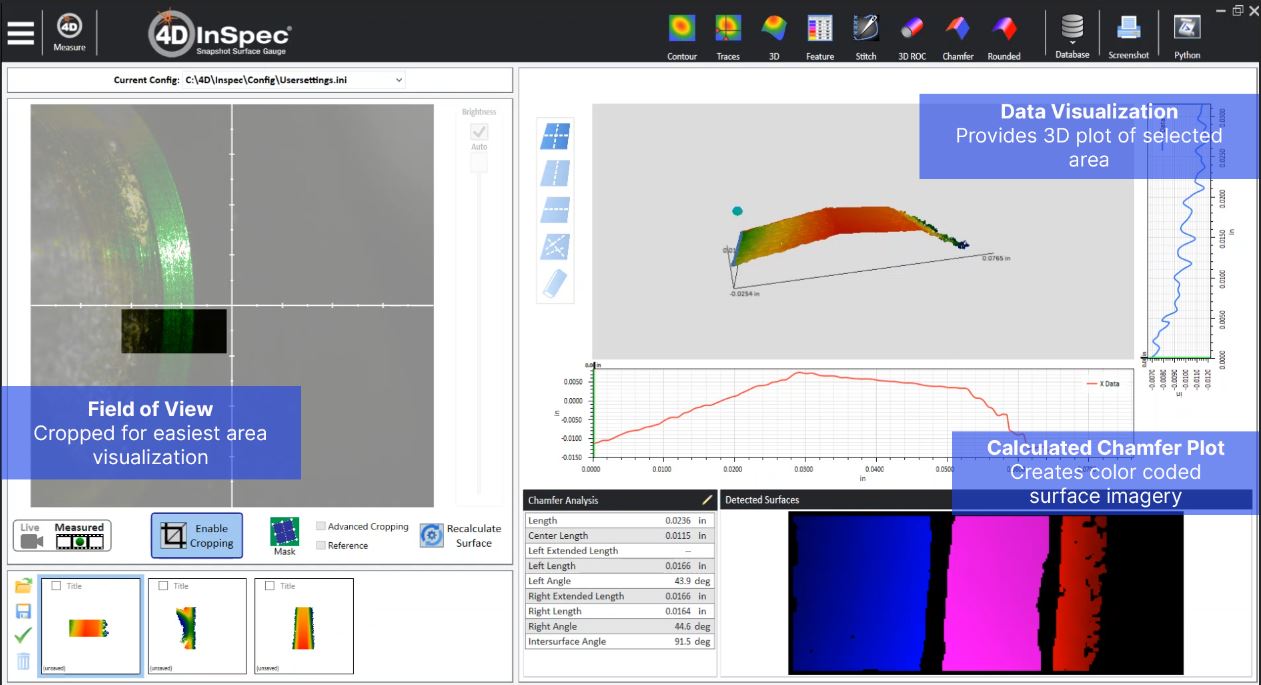 Caption: 4Sight Focus software used for edge breaking measurment
To learn more about how to properly measure chamfers holes with the 4D Inspec, check out the newest tutorials below!
Youtube: Chamfer Holes : Edge Break Tutorial – YouTube
Training Page: Training Videos – 4D Technology
About 4D Technology
4D Technology, a subsidiary of Onto Innovation, is a world-leading provider of dynamic and high precision three-dimensional surface metrology solutions.