MECT Japan 2023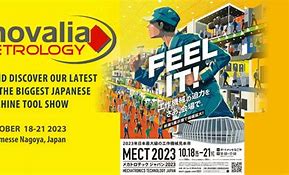 Join 4D Technology at MECT Japan 2023!
The 18th MECT which was held in 2021 attracted 426 exhibitors and organization occupying 1,795 booths and over 70,000 visitors attended.
We will be partnering with Enable KK to provide live demonstrations of the:
The 4D InSpec: the first handheld, precision instrument for non-contact surface defect measurement.