MRO Americas 2023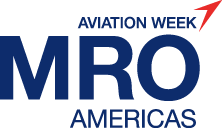 See 4D Technology in Atlanta, GA on April 18-20!
At MRO Americas we are showing 4D InSpec® for:
Qualifying break edge and radius callouts on high precision parts
Measuring pits and porosity
Weld blending
Rivet geometry
4D InSpec can be used handheld, to spot check where an inspector needs a measurement — or put it on a robot and do repeated measurements all around a part for high speed production environments. It cuts way down on QC time, increasing your throughput.