Concave Radius of Curvature
Overview
Verifying the radius of curvature of concave optical surfaces such as mirrors, lenses, and transparent domes is typically accomplished with either a Fizeau interferometer or a short coherence Fizeau interferometer.
Measure Concave Radius of Curvature with a Fizeau Interferometer
Calculating Radius of Curvature requires two measurements: one at the cateye position (Location 1) and one a the confocal position (Location 2).
Standard setup for measuring concave radius of curvature.
The diagram below shows the equipment needed to measure the radius of curvature of a concave optic. Standard AccuFiz Fizeau interferometers are available in either 100mm or 150 mm apertures.
4D Technology Digital Radius Slides provide axial positioning resolution down to 10 nm. Vertical and horizontal slides work with 4D Technology's 4Sight Analysis Software for easy, extremely accurate Radius of Curvature measurement.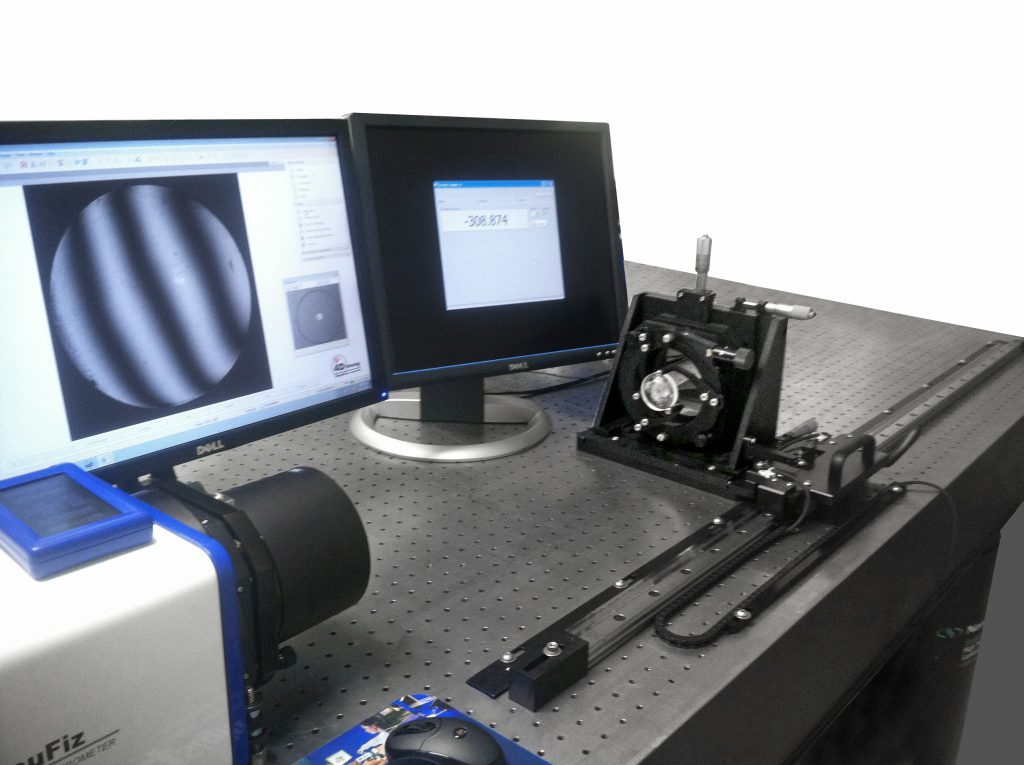 With a traditional, phase-shifting interferometer, measurement data is acquired sequentially—a long enough process that vibration and air turbulence will degrade or even prevent measurement. The interferometer and all mounts must be situated on an air table to isolate the system from vibration.  Air isolation can be expensive—prohibitively expensive for very large optics or long measurement paths.
4D interferometers feature optional Dynamic Interferometry®, which enables measurement data to be acquired simultaneously. Because acquisition speed is so fast, vibration is no longer an issue, and an isolation table is not needed.
Want a convenient reference to this and other optical test setups? Download the Common Optical Testing Setups guide (PDF).
Measure Concave Radius of Curvature with a Short Coherence Fizeau Interferometer
The AccuFiz D short coherence Fizeau interferometer features an entirely on-axis design for excellent accuracy, particularly on highly curved surfaces such as transparent domes. Dynamic Interferometry, standard on the AccuFiz D, enables measurement without vibration isolation over cavity lengths up to 2 meters.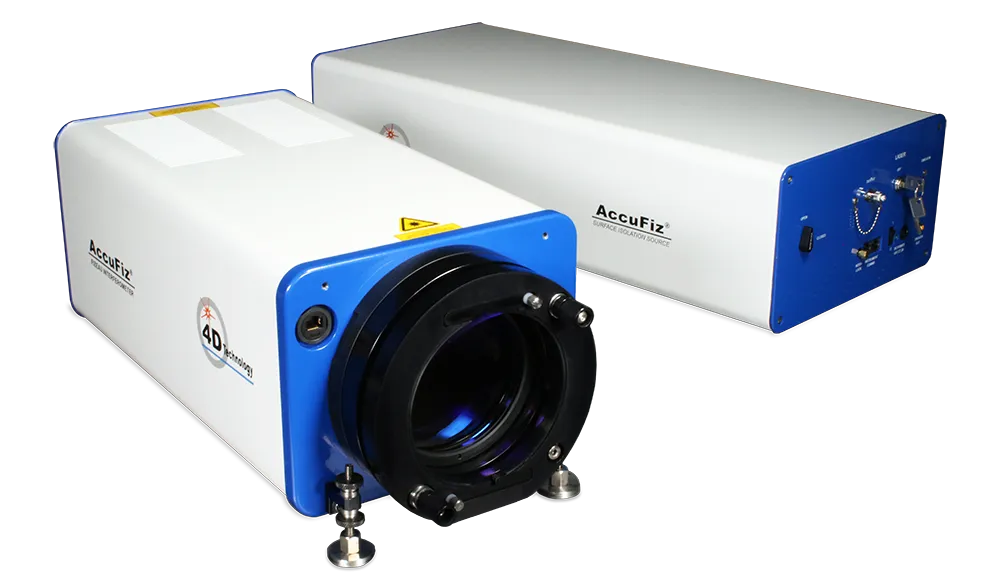 AccuFiz D short coherence Fizeau laser interferometer.
Need Assistance with Measuring Concave Optics?
Location
3280 E Hemisphere Loop, Ste 146
Tucson, AZ 85706
Email
4Dinfo@ontoinnovation.com
Office Hours (Arizona Time)
Mon: 8am - 5pm
Tue: 8am - 5pm
Wed: 8am - 5pm
Thur: 8am - 5pm
Fri: 8am - 5pm
Sat: Closed
Sun: Closed