Automated surface inspection
Built-in Robot Integration
With robot handling and triggering, it's possible to make many routine measurements quickly. Some customers, who have been sub-sampling parts for years, are now in a position to measure 100% of parts with 4D InSpec on a robot.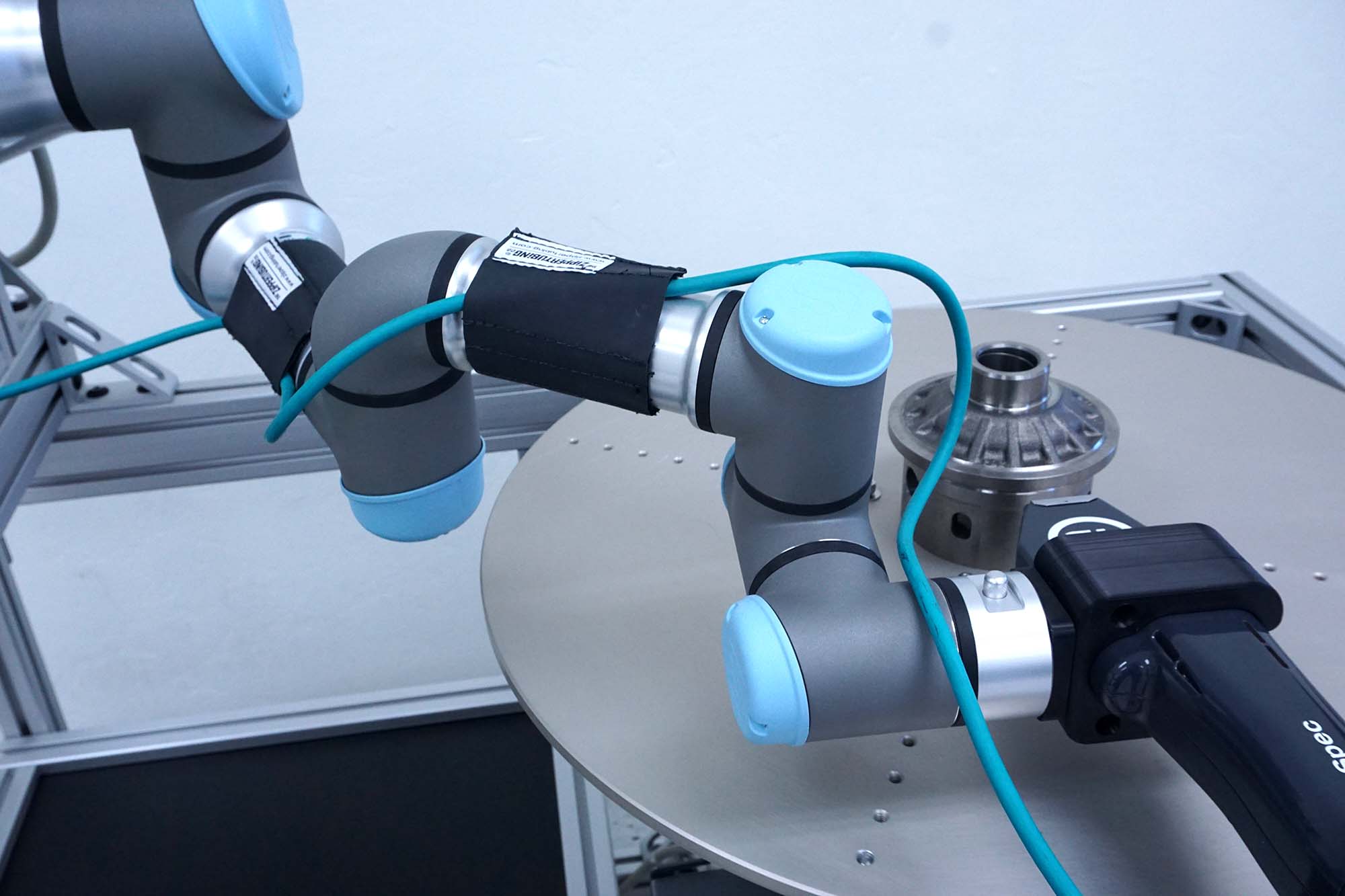 Built-in robot integration
So many repetitive activities can be improved with a robot! Put 4D InSpec (or XL) on a UR Robot and turn on the integration that's natively integrated into the analysis software. You can be operating and training your robot in minutes.
You've got a different kind of robot from Universal Robots? The built-in API helps you edit connections quickly.
Rotary tables
We have integrated rotary platforms, to allow measurements around different sides of objects inside the reach of the robot arms.
Both rotary stages and robots are optional accessories with the surface inspection gauges. Just ask your regional representative for information you need.
Cobots for quick iteration
Training cooperative robots is easy and quick. For example, in programming a series of evenly placed teeth on a saw, it's possible to set the robot at the first tooth, and then again at the last tooth, and enter the number of measurements to make in between.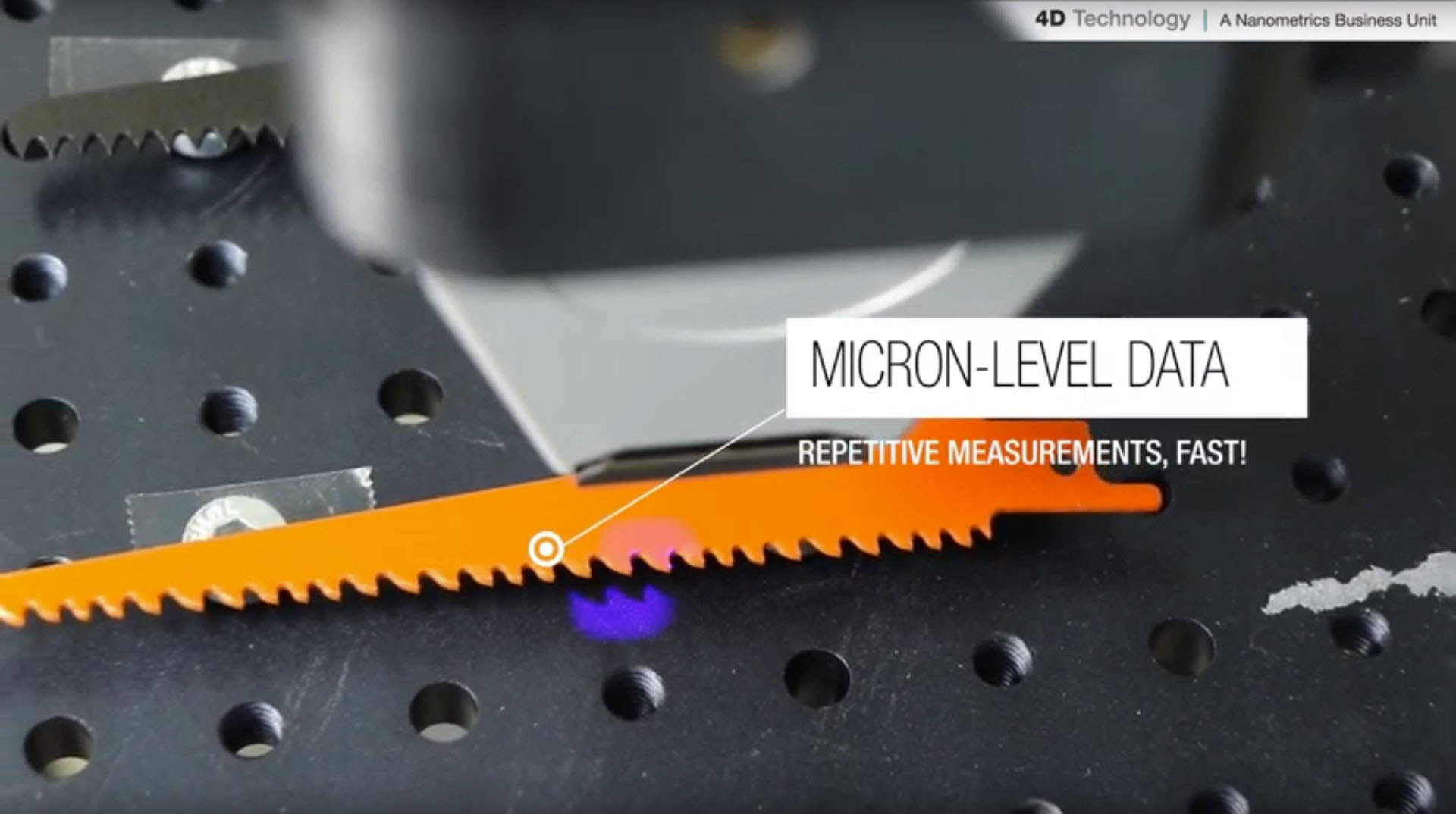 Location
3280 E Hemisphere Loop, Ste 146
Tucson, AZ 85706
Email
4Dinfo@ontoinnovation.com
Office Hours (Arizona Time)
Mon: 8am - 5pm
Tue: 8am - 5pm
Wed: 8am - 5pm
Thur: 8am - 5pm
Fri: 8am - 5pm
Sat: Closed
Sun: Closed